Wednesday, June 04, 2008

we hate this city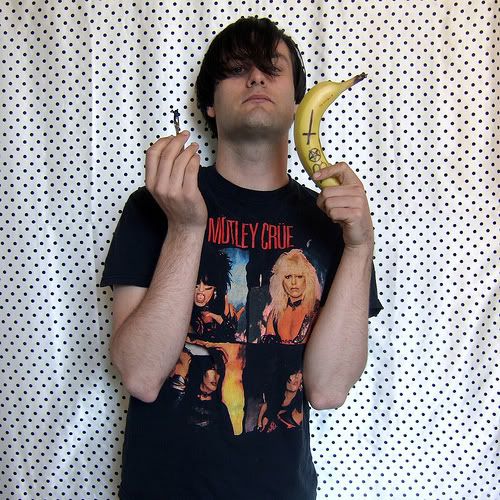 Jesse Taylor by Sarah Cordingley
So, I was going to do up a
Music Waste
guide of sorts. In fact, I had already written part of it. But then I scrapped it.
If I were to write up my picks for the fest, they'd be plucked out of the bands I know, and if you've been here with any regularity, they'd be bands that you've likely already read about. And you know what? That sort of betrays what I think is one of the beautiful things about Music Waste: seeing things that you've never seen and even seeing things that you maybe wouldn't normally see.
So, while there are a few live favourites that I don't plan on missing (Mutators, White Lung, Mohawk Lodge) and I'm definitely catching the live debut of
Mt. Career
, my Music Waste pick is to buy a pass, put on your favourite walking shoes, and hit as many different shows as possible.
Vancouver is building a rep for it's noise/punk scene, but there's something for everybody at this year's fest, from the most docile of folk bands (Dyad) to good old fashioned heart on your sleeve rock (Mohawk Lodge) to glitchy electronic (gr8-2000) to the harshest of the aforementioned noise (check the Cobalt tonight for 2[!] stages of non-stop action)
And about those passes, they're only $15 and you can still grab them at Zulu, Scratch, Limelight, RedCat, and Audiopile... and you should, because there's not a Hell of a lot else going on this weekend anyhow.
Chalked Up
has an interview with half of the organizing duo, Cam Reed (the other half took that striking portrait of Jesse up there).
Oh, and while we're talking about one of my favourite musical happenings that this city has to offer, let's also mention one of the other ones:
Shindig
is accepting submissions for this year. I can already hear the awkward silence when I tank my first joke for beer.
now playing: Wilco - She's a Jar
Labels: music waste, shindig
1 Comments:
jesse looks like quinn in this photo
By

Twin, at 10:00 p.m.