Wednesday, November 26, 2008

relevant issues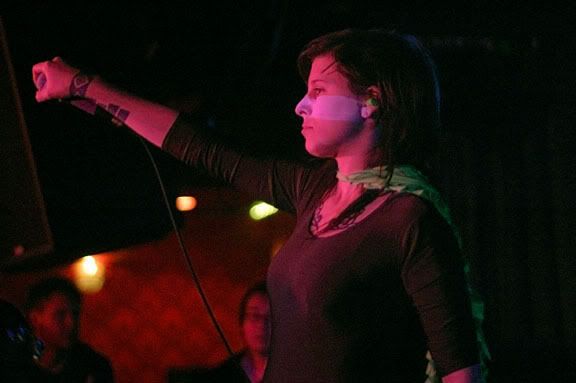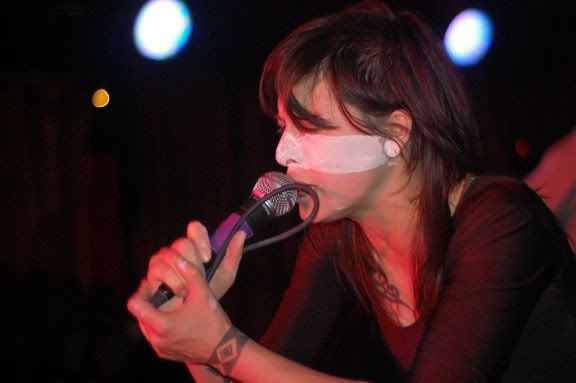 AIDS Wolf
at the Emergency Room was one of my favourite shows last year, so I was pretty psyched for their show at the Biltmore last night. Also, while I was into
Lovvers
, I think
Cities of Glass
is a big step up, so anticipation was high. Thankfully, the band, who have a new guitarist, didn't disappoint. They were loud, noisy, and totally uncompromising. If that sounds like your thing and you missed it, you missed out.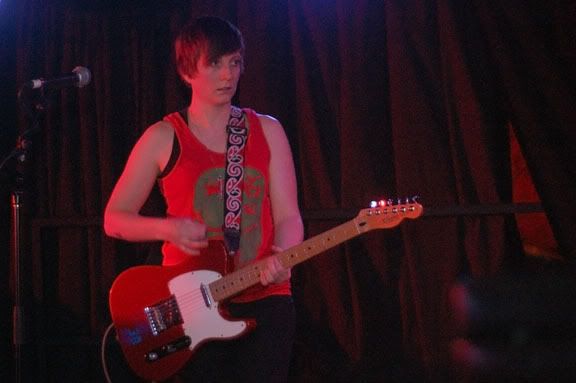 There's a reason that
Shearing Pinx
are Vancouver's most well known (in a relatively unknown scene) noise act. If you've seen them, you know what I'm talking about.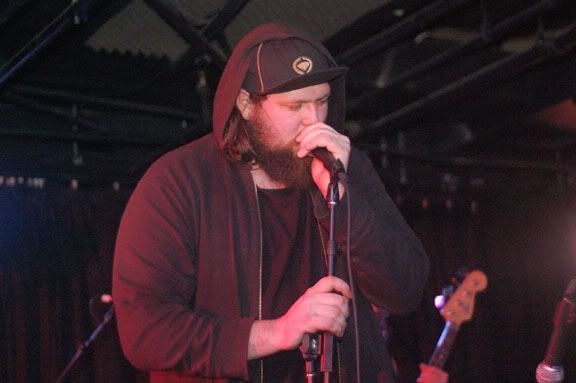 All of the
Sex Negatives
sets that I've seen have been purely improvisational, which means the quality varies. According to Justin (drums), they were going to write some songs this time around, but "couldn't get (their) shit together." I'd be interested to see what some composed pieces sound like, but they were still pretty good. Not the best set I've seen by them (Music Waste 07 takes that crown), but still enjoyable.
Oh, and I should mention, even though it's almost a week later (I was writing some articles), that Deerhunter was wonderful at Richard's last week.
Bend Sinister
plays an all-ager at the Sweatshop on November 28th with
Elizabeth
and
Bad Moves
.
Transmission Festival
goes down from December 3rd-5th. The Ladyhawk/Twin Crystals/Said the Whale show at the Biltmore kicks it off and you can see the line-ups for days two and three at
their website
.
Bad Moves also plays with
Animal Names
on December 4th at Honey.
On December 9th, the Cobalt hosts Duofest, which, as you would expect, features a bunch of two-piece acts.
Tight Solid
(Burnside from Treacherous Machete's new band),
Boogie Monster
,
Stamina Mantis
,
Perlisk
,
Yagin
,
Baboob Torture Division
,
Botox Sharpei
, and
Chaos, Disorder, & Panic
all perform.
Annuals
are at the Pit on February 24th.
Land of Talk
are at the Biltmore on February 7th, which is great, because I always like it when I can see one of my favourite bands within walking distance to home.
Speaking of that, I'm really excited about
My!Gay!Husband!
's latest venture.
Glory Days
goes down at the Biltmore every Saturday and features, in addition to a rotating cast of great DJs, one local band a night (sometimes more). Here's the first few bands:
December 13th, for the grand opening,
Gang Violence
plays.
December 20th features
Bend Sinister
.
And the 27th is
the Clips'
last show for about a half a year.
There are more rad bands booked, but I'll leave it at that for now.
Lastly, the show booked for this Friday at the Astoria is off, since the venue is still closed. If you can offer up a replacement venue, let me know, and I'll get you in touch with the organizer.
Labels: aids wolf, deerhunter, lazy show recaps, sex negatives, shearing pinx, show announcements, show recaps
4 Comments:
The Real Clipse are at Richard's on January 21.
By

Matt, at 11:58 a.m.
re: transmission festival

why would i want to participate in anything that's sponsored by telus?

am i the only one suppressing their gag reflex while reading their website? all this talk about "export ready artists and business ready professionals" is disgusting. industry is a buzzkill, fuck the "ever evolving digital platform" take it to the streets
By

burkowitz, at 9:27 p.m.
industry bs aside, it's a cheap ticket to see some pretty good local acts.
By

firmdragon, at 4:55 p.m.
情趣按摩棒,.,
自慰套,角色扮演,按摩棒,跳蛋,情趣跳蛋,

色情小說|七夕情人,一夜情,
潤滑液,SM,內衣,性感內衣,自慰器,充氣娃娃,AV,
情趣,G點,性感丁字褲,情趣,角色扮演服,吊帶襪,丁字褲,情趣用品,無線跳蛋,

按摩棒,電動按摩棒,飛機杯,自慰套,自慰套,情趣用品,情趣內衣,
By

eda, at 11:39 p.m.