Sunday, March 22, 2009

I don't need an answer, so don't answer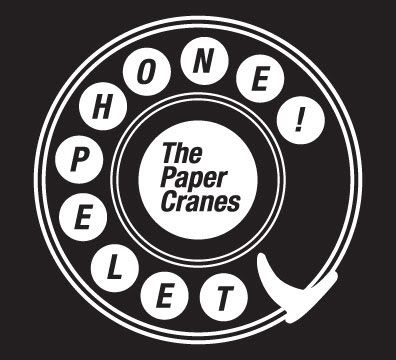 Why don't we start with some new music?
The Paper Cranes
are giving away their new single, "Telephone," on
their website
. You don't even have to sign up for a mailing list or anything like that. I was really high on "I'll Love You Til My Veins Explode" and I'm equally stoked on this track. The two tracks share a plunking piano base and some wiry guitar lines over top, but the harmonica is a nice touch. The hook is pretty huge too.
On Friday, the Astoria re-opens. Neil Hillbrandt (Glory Days/Better Than Loneliness) and Dustin (Sex Attack/Adjective) are DJing. No bands are booked for Friday, but the room should start hosting some of those quite soon.
Speaking of resurrected venues,
the Sex Negatives
headlined show that was supposed to go down at the Peanut Gallery this Saturday, before it's closure was announced, will now be at the
original
Emergency Room. (thanks
Ben
.
The Mohawk Lodge
return to Vancouver on Saturday as well. They'll play Pub 340 with
Bel Riose
,
the Painted Birds
, and
Quinzy
.
The same night,
Sex With Strangers
play the Biltmore with
You Say Party! We Say Die!
,
Beast
, and
16mm
.
On April 3rd,
Seven, Nines, & Tens
play the Railway with
the Ludvico Treatment
,
My Mom's A Werewolf
.
On April 15th,
Fake Shark-Real Zombie
,
the SSRIs
, and
Hard Feelings
are at the Media Club.
The Mt. Eerie show originally scheduled for May 16th is now on May 30th, still at St. James Hall. The Chain & the Gang/Hive Dwellers show on the same night, originally scheduled at the Sweatshop, will now be at Riley Park Community Centre. The promoters are working together to time things so you can check out both things, if you're so inclined.
now playing: The Pink Mountaintops - Execution
Labels: paper cranes, show announcements
3 Comments:
is the original ER at ECarr?
By

Anonymous, at 11:29 p.m.
if any bands confirm to play on friday, i'd love to have em!
Emily Carr, yeah.