Tuesday, June 09, 2009

rockers east vancouver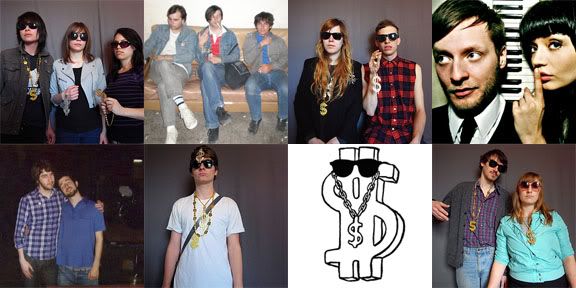 Music Waste 2009 Picks
Honestly, the fest is pretty great from top to bottom this year, but here are a few of my "must-sees," keeping in mind that you'll be able to see some of them again and you may have seen some of them already.
Hopefully you picked up a pass already, because as of right now they're completely sold out. If you slept on it, they'll have a few more printed up for tomorrow and they'll be sold at select shows on a first-come-first-served basis, with all the details revealed at the
Music Waste Blog
sometime tomorrow.
A full list of set times can be found
here
.
And, I was going to do a MW mixtape, but some far more capable people already beat me to it:
June 9/10th Mix
by
Tony X
June 11th Mix
by
Logan
June 12th Mix
by
Tyler Fedchuk
June 13th Mix
by Ian Wyatt
Sarah Cordingley
took the first third, fifth, and eighth photos up there... the rest I stole off of MySpace.
Oh, and I didn't post weekly listings on Monday, since all of the regulars are taking part in Music Waste.
Tuesday
Graham Clark
@ Cafe Montmartre (starts @ 9pm, without specific set times)
I'd be lying if I said I took in enough comedy to give an educated opinion of it, but Graham Clark is a funny, funny man. Also, I voted for him in the last election (protest vote *insert obligatory bad "better than those other clowns" joke here*) and if I could vote for the guy, I can surely recommend that you go see him.
Healthy Students @ the Cobalt (11:30pm)
When Healthy Students are on, you won't have any other Music Waste affiliated choices, but even if there was something else to see, chances are, it wouldn't be better than this. Healthy Students is Andy and Greg from Secret Mommy/Winning/the Red Light Sting and Al and Steve from Taxes playing hardcore punk, which means Andy will be riffing hard on guitar and Greg will be screaming his balls off. Go see this so you'll be psyched enough to come see them on the 19th, when they play Damaged Goods.
Wednesday
Sex Negatives
and
Ejaculation Death Rattle
@ the Cobalt (Fake Jazz starts at 10pm and goes non-stop on two stages)
Sex Negatives are hands down one of the best noise bands in the city. And, this being Vancouver, that's saying a lot. Ejaculation Death Rattle were probably the highlight of Fake Jazz at Music Waste last year, which is also saying a lot.
Thursday
Makeout Videotape
@ Honey (11pm)
To be honest, I'm not really into the idea of bands being lo-fi on purpose. When Robert Pollard questioned why anyone would purposely produce themselves like old Guided by Voices, when all they wanted to do was sound like the Who, he sort of hit the nail on the head, if you ask me. That said, I'm pretty sure you could throw this band in Mushroom Studios with Rick Rubin behind the boards and it would still sound awesome. Muddy, pristine, fuzzy, or crystal clear; great songs are still great songs and these two seem to have a lot of them.
Techromancer
@ the Biltmore (9:30pm)
I should start by mentioning that I know and like one half of Techromancer. But, I should also mention that I had no idea Calli was in this band when I heard them for the first time
and
they were the only Music Waste submission that was an unknown act that was also a unanimous 'yes' when the shortlisting was taking place.
Friday
All the bands at the Biltmore (first band at 11pm)
If you missed out on passes and you're only willing to pony up for one show on Friday, this is the one. You'll be seeing some bands that have been around the block, but White Lung, Nu Sensae, and Modern Creatures are some of Vancouver's finest. And, since it wouldn't be Music Waste without some (mostly) unheard talent, you get Needles & Pins' second show ever.
Ghost Bees
@ the Secret Loft (11:15pm)
I've been telling people that Ghost Bees sounds like "Coco Rosie if Coco Rosie didn't make me want to stick paring knives in my ears," but maybe that's not the most convincing description. Think of them like a slightly less orchestral Joanna Newsom with harmonized vocals. Oh, and if you're not a Joanna Newsom fan, note that those vocals are less of an "acquired taste" as well.
Fine Mist
@ the Media Club (10:30pm)
It's about time Vancouver's "indie" scene produced an honest to goodness pop act. More DJs need to get their hands on "Stop or Start" so it can this year's "Je Veux te Voir" for me: we can't leave the club til they play it. Barring that, you can hear them do it (and more) live.
Timecopz
@ the Astoria (10:15pm)
I also know one of the guys in Timecopz, but again, heard them and gave them a thumbs up before I realized the guy yelling/singing was my friend Todd. These guys do no-nonsense punk as well as Todd pulls dekes in street hockey. And he's a big man with Kyle Wellwood's hands.
Saturday
Japandroids
@ the Biltmore (10pm)
Because Pitchfork said so, obviously... and it'll be your last chance to rock out to "Young Hearts Spark Fire" and "Sovereignty" live until they return home from conquering North America in August.
The Abramson Singers
@ the Secret Loft (9:10pm)
I don't cover that many singer-songwriters here. At least, I don't cover enough to make a dent in the sizable local scene. But I listened to Leah's first record at least once a day for about 4-months after I finally got it and after hearing just a handful of songs from her next one, I'm pretty sure I'll be doing the same when that drops in a week too.
No Gold
@ Funky Winkerbean's (11:30pm)
We're in Vancouver. Summer finally arrived. And No Gold is playing in a sweaty E. Van bar. Jump on your beat up road bike and pedal your skinny-jeaned ass over to see them.
Twin Crystals
@ the Astoria (12:30pm)
It's fitting that Twin Crystals have the distinction of closing out the official portion of this year's Music Waste, because they're always one of the city's finest live acts and on some nights they're its very best.
See you out there!
now playing: Japandroids - Heart Sweats
Labels: music waste, show announcements
0 Comments: