Thursday, September 24, 2009

motorcycle emptiness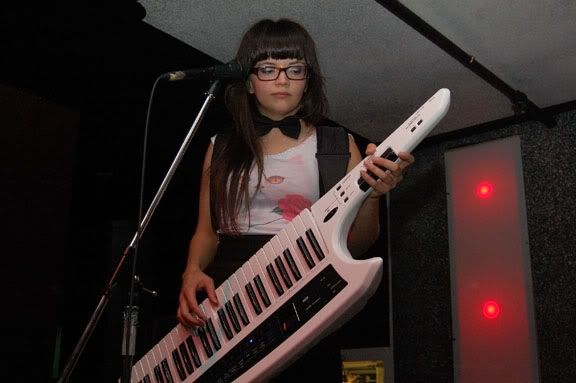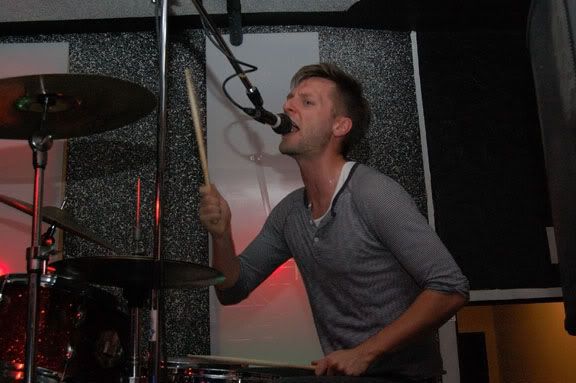 I've been out a lot in the last week, which means that while I have a lot that I could have blogged about, blogging has been low on the priority list. But here's a quick and dirty recap...
I booked it, so I'm biased, but
Techromancer
kicked ass at Damaged Goods on Friday. Thanks to Calli and Andrew for playing.
On Saturday, I caught one of my favourite bands,
the Hold Steady
, at the Vogue. It wasn't really the best venue for the band, but I guess it was the best suitable all-ager they could find (though it didn't look like there were too many kids in attendance). The band played a nice mix from their whole catalogue, also throwing in a handful of new songs, including one that was performed for the first time. I've seen them quite a few times and it was the first time they've played "Positive Jam," so that was nice to hear, but the highlights were a pair of b-sides: "Girls Like Status" and "212 Margarita."
Exactly 10 years ago, Tuesday, I tried (and failed - it was sold out and I was underage) to see the
Manic Street Preachers
. So, this Tuesday at the Commodore was a long time coming. They played pretty much exactly what you'd expect a band that hasn't been on the continent in a decade to play: a smattering from the new record mixed into what was largely a greatest hits set... which was fine with me. I've been waiting to hear "Faster" live forever, but "Motorcycle Emptiness" and "Design for Life" were pretty epic ways of opening and closing (respectively) a show.
And, last night, I caught
Brasstronaut
, who were their usual charming selves, at the Biltmore. The opening band, whose name currently escapes me, sort of sounded like Tegan & Sara (minus one female harmony and plus a male one), which is fitting, as Tegan apparently produced their record.
Tomorrow,
Slaves
and
Cloaks
play at Solder & Sons.
Wooden Shjips
,
Von Bingen
, and
Solars
play the ANZA on Sunday.
Jeffrey Lewis
plays the Rickshaw with
Ora Corgan
on September 28th.
City Center
,
Tigerhead
, and
Haunted Beard
play Little Mountain on October 1st.
Kidnap Kids
,
Fine Mist
,
Candles
,
Magician & the Gates of Love
, and
Half Chinese
play Goonies on October 3rd.
Nadja
,
Empty Love
&
Scantintone
,
Ahna
play the Rickshaw the same night.
Adjective
,
Fake Shark Real Zombie
, and
Hard Feelings
play the Media Club on October 5th.
now playing: Fine Mist - When No One's Home
Labels: brasstronaut, damaged goods, manic street preachers, show announcements, show recaps, techromancer, the hold steady
3 Comments:
An Horse was the band playing with Brasstronaut last night.
This comment has been removed by the author.
By

Geographing, at 9:24 a.m.
Kidnap Kids show is their CD release too!
(my security word was 'robblyco')
By

Geographing, at 9:25 a.m.