Wednesday, December 02, 2009

nightclubs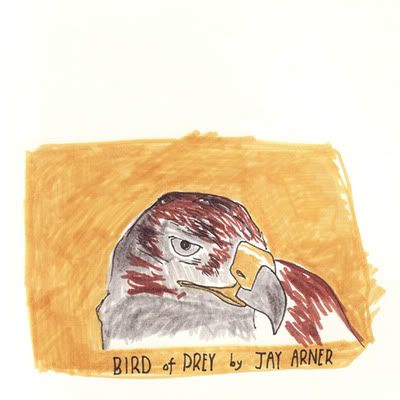 Let's start with some free music.
Jay Arner (from
Fine Mist
,
International Falls
,
Poison Dart
, and probably some other things I'm missing) had a few extra songs that didn't become Fine Mist material that he recorded solo, and he's giving the resulting four song EP away for free. Jay Ferguson from Sloan guests on one track and Dave from Japandroids sort of guests on another (Jay sampled his drumming) and like his last solo EP (that you can still get
here
), it's pretty great.
Download it in mp3 or Apple Lossless on his
tumblr
.
Also worth noting, is an unprecedented tie at Shindig yesterday between Hidden Towers (sweet, instrumental metal) and Pro Nails (sweet, spazzy, synth punk), which means there's going to be four bands for the finals on Tuesday... so get their early (or plan to stay late--I'd imagine the former though).
Prairie Cat
plays Little Mountain on December tonight.
No LA Kill
,
Boogie Monster
, and
Shipyards
are at Zoo Shop (223 Main St.) on Friday.
Luke Top
plays the Media Club with
Sun Wizard
and
the Shilohs
on December 7th.
Parlour Steps
and
Aidan Knight
play the Biltmore on December 14th. It's $10 to get in, but if you bring a donation of new underwear or socks (that the DTES Women's Centre and the Salvation Army will later give out to Vancouver's homeless), you get in for free.
Congress
,
Bogus Tokus
, and
Dead Meat
play the Biltmore on December 21st.
Casiotone for the Painfully Alone
are at the Biltmore on January 8th.
Frog Eyes
,
Apollo Ghosts
, and
Tyranahorse
are at the Biltmore on January 22nd.
White Denim
is at the Media Club on January 23rd.
Bowerbirds
and
Julie Doiron
are at the Biltmore on January 23rd.
St. Vincent
and
Wildbirds & Peacedrums
play Venue on February 4th.
Four Tet
is at the Biltmore on February 24th.
now playing: the Abramson Singers - Take a Camera
Labels: jay arner, mp3, shindig, show announcements
2 Comments:
Infected Mushroom are coming to the Commodore on January 16
By

Anonymous, at 10:11 p.m.
That Jay Arner ep is so amazing
By

Tristan, at 10:35 a.m.