Monday, October 11, 2010

the club is open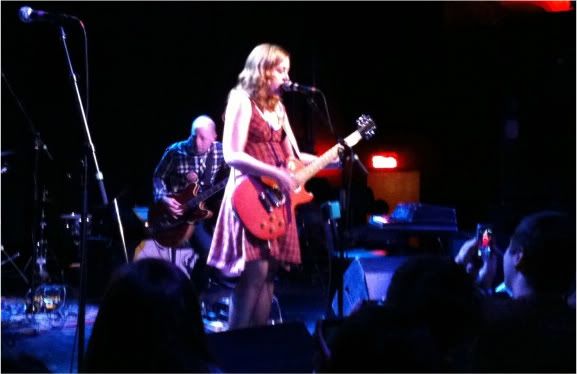 On Friday, I made the drive down to Seattle to catch a couple of shows. The first, was at the Showbox Market for
Corin Tucker
's first tour post-Sleater-Kinney. The show was a lot like the album; if you were expecting S-K, you probably came away disappointed, but taken on its own merits, it was pretty great. Since
1,000 Years
is her solo debut, she played it (I think) in its entirety, with lead off single "Doubt" being the predictable highlight.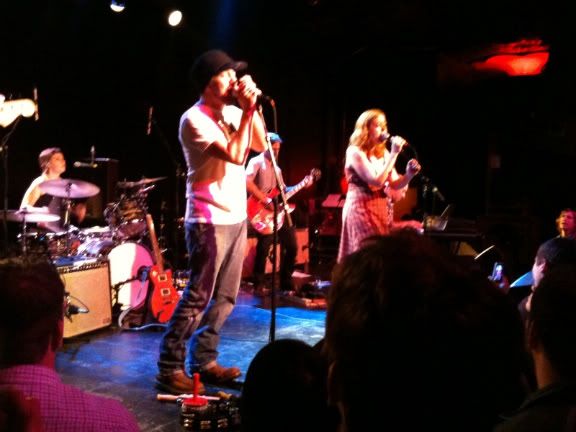 The encore was made up of a trio of covers: John Doe's "Golden State" with Pearl Jam's Eddie Vedder, "It's Obvious" by Au Pairs, and a Sheila E song to close things out.
Pearl Jam was my favourite band in high school, so I'm always unreasonably excited about an Eddie Vedder cameo.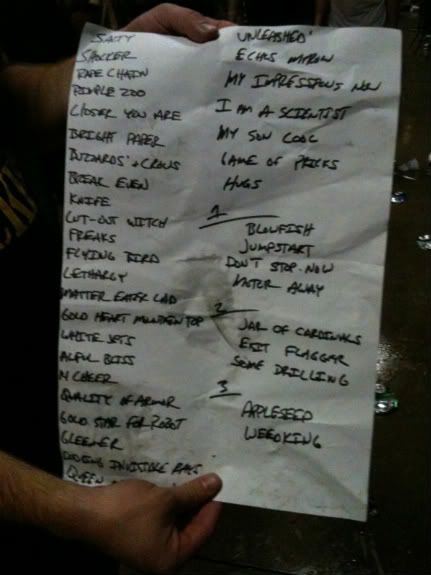 After a Saturday that involved
seriously good pizza
,
one of the best beers in N. America
(for half price--now that you've clamped down on DUIs, can we have happy hour back, please BC government?), and being thrilled to find out that Seattle gets the CBC and therefore, Hockey Night in Canada (though less thrilled with the shootout result), we went to the
other
Showbox for
Guided by Voices
.
In the last 5-6 years, I've ended up seeing a lot of reunion shows. Most of them have been pretty great. I mean, nostalgia's a powerful thing, so even if a band is less than enthused (see: Pavement), you almost always come away from these types of things glad that you went. By contrast, while they could have got away by backpacking a less than stellar showing on the amazing setlist, Uncle Bob and the gang were in top form.
Visually, after six years away from the limelight (well, sort of away from the limelight in Pollard's case), the band is showing their age, but as far as their performance went, they haven't missed a step, even throwing down, despite a recent ridiculous Seattle ordinance that bans drinking on stage (are you trying to be Vancouver, Seattle?), in classic GbV style, by downing enough beers to KO most people.
It's hard to pick a highlight. When Greg Demos started plucking out the opening bass line to "A Salty Salute" to start things off, I was giddy, but Pollard and Tobin Sprout sharing vocals on "14 Cheerleader Coldfront," bouncing along with strangers during "Game of Pricks" or any number from the 39 tracks they threw down on Saturday could be a singled out.
Like I said, it's always great to hear old favourites live, especially in this sort of "it's been awhile" setting. It's also always amazing to be at a show where both the audience
and
the band seem absolutely thrilled to be there. It's rare to get both. The utter joy, both on stage and in the audience, combined with the opportunity to shout along to "Tractor Rape Chain" (and many, many more) was something truly special.
We ran into a lot of familiar faces from Vancouver, hopefully you were there too.
now playing: Guided by Voices -
Gold Star for Robot Boy (live in Dallas 09/29/10)
Labels: corin tucker, guided by voices, show recaps
0 Comments: