Friday, October 22, 2010

o wake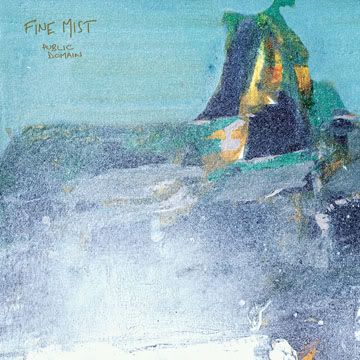 There are a lot of things I could say about a given band, but one of the strongest statements you can make about anything is to put your money where your mouth is. So, while I've sung the praises of
Fine Mist
on many occasions, this time my opinion comes backed by sizable chunk of my expendable income. Quite a few months ago now, I was drunkenly (the state when all of my best/worst music related ideas are formed) chatting with Megan about the album that she and Jay were putting the finishing touches on. As my state of mind at the time was fairly one track, namely, "when in the Hell can I get this record," when she told me they were having trouble finding a label, I immediately slurred, "I want to put it out."
There's two things to note here. One, thankfully, she didn't hold me exactly to my word, because putting out an LP (on 180g vinyl, no less) is way more expensive than I naively thought, so there's no way I could afford the entire thing. And two, while that story makes it sound like a combination of my big mouth and a few too many roped me into this, I couldn't be prouder to be a part of
Public Domain
.
I could go on about the music, but I'm obviously biased, so I'll leave you with the Straight, who called the record
"ludicrously fun"
and Exclaim! who deemed it
"one of the best records to come out of the West Coast this year"
. Honestly though, what do critics know? So, head over to the
CBC Radio 3 website
, where you can stream the whole thing.
You can order
Public Domain
online by following the directions
here
, pick it up at one of the bands shows (their next one is this Saturday at the China Cloud), or buy it from Red Cat, Scratch, Zoo Zhop, or Zulu. Or, if you really want, and you live in Mt. Pleasant/Fairview or are at UBC during the day, I'll bring one to you for $12 (how's that for service?).
Megan and Jay play tomorrow night at the China Cloud with Lakefield and PaperSailBoat and they'll be having an official-a-few-months-late release party on November 27th at Glory Days with No Gold.
now playing: Fine Mist -
Palm Trees
Labels: fine mist, show announcements
0 Comments: