Sunday, April 03, 2005

asleep at the trigger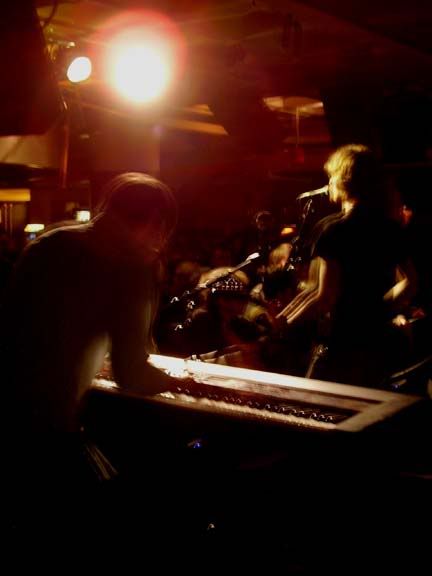 Went to see
Ambulance Ltd
and
Autolux
at the Pit tonight.
Ambulance Ltd, who headlined, weren't bad, but weren't anything I'd go out of my way to hear in the future. They also looked bored as hell when they were playing, which didn't help. I don't really have much more to say than that.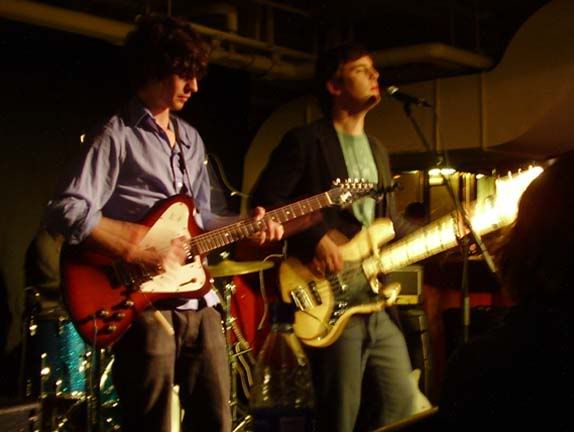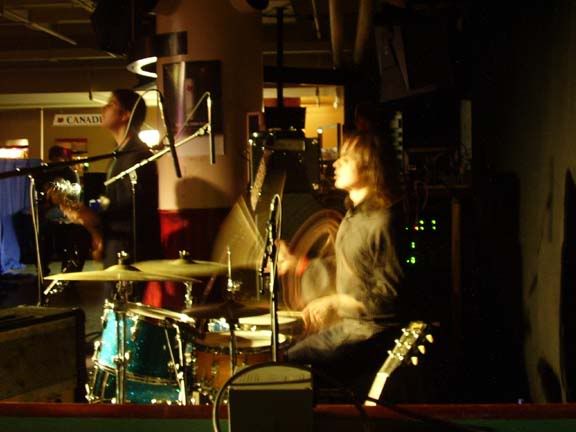 Autolux, on the other hand, were excellent. I'd previously downloaded "Turnstile Blues," the lead off track on their debut LP,
Future Perfect
, and was suitably impressed. The live show was a whole other level. Carla Azar's drums thundered, reminiscent of John Bonham, or something equally huge sounding, while Eugene Goreshter's bass went from a low snarl to wailing, often frenetic, Jesus and Mary Chain style feedback. Meanwhile, Greg Edwards (who you may remember from Failure) coaxed the same sort of noise out of his guitar, alternating between that and the sounds you'd expect from a early 90s shoegazer outfit. If they come back, I suggest checking them out.
The lighting came almost exclusively from a few naked blue light bulbs and some sets of red christmas lights, so it was hard to get decent shots.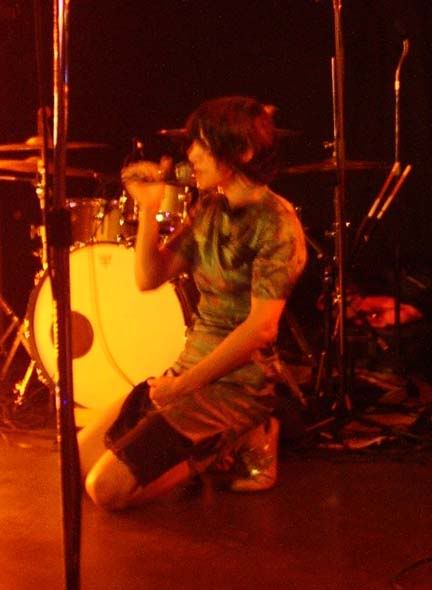 Carl Azar emerges from behind the kit to sing a number.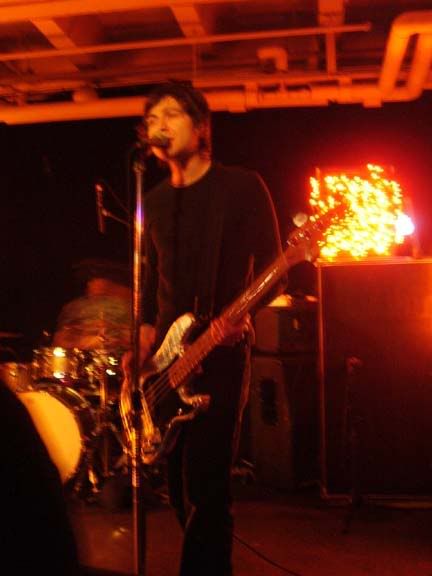 now playing: Love is All - Felt Tip Hip Kids
1 Comments:
apparently the reason the band looked bored except for the singer and the johnny depp drummer was that the only real members of the band are those two, they just hire others to tour.

i guess they're just not into their jobs?
By

Anonymous, at 11:09 p.m.