Sunday, May 08, 2005

at home he's a tourist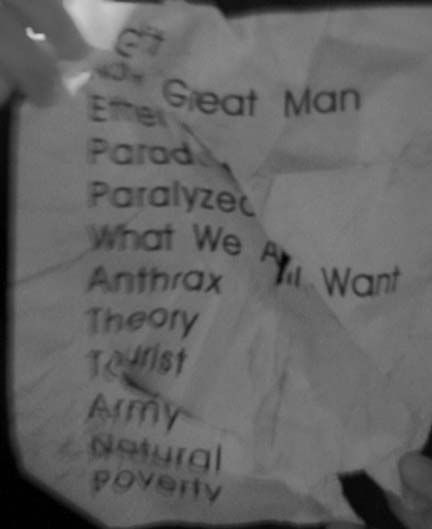 Apparently only 500 or so tickets were sold for the
Gang of Four's
reunion show at the Commodore this evening, with the venue giving away upwards of 300 tickets in an attempt to fill the place. That would explain why openers
Menomena
played to a sparsely populated room, but didn't stop whomever showed up from crowding to the front during the headliner's set and thrashing about like it was 1979. The originators of "punk-funk" (or whatever you want to call it), look their age, but they certainly don't act it. Jon King flailed his arms, crawled, rolled, even pseudo break danced, while Dave Allen and Andy Gill bounded from one side of the stage to the other, Hugo Burnham keeping the beat the entire time. The band stuck to its best material, pulling only from the two classics
Solid Gold
and
Entertainment!
, trotting out pretty much everything I was wanting to hear. "Damaged Goods" and "I Found That Essence Rare" in the encores brought the house down.
I was right in the thick of things, so there wasn't much quality photo opportunity, but here are a few snaps... in arty black and white no less.
yes, Jon King is hitting a microwave with a bat in that picture. It was hiding under a towel for half the gig, and a roadie came out half way through the smashing to set it back properly on the table... simultaneously ridiculously awesome and ridiculously lame.
now playing: Slow - Have Not Been the Same
3 Comments:
i fucking love Slow. ive got that album on vinyl
By

jordan, at 6:25 p.m.
man.. i wish they would reissue it in some format... whenever i see the LP its $45-50
yeah i busted out the cash for it. i think it was nardwuar who said that zulu was going to reissue it, along with their 2 song ep, "i broke the circle"... i have it on tape somewhere. he also said that they were going put out a live cd from a show at the commodore. but i heard this years back, so i doubt its happening.
By

jordan, at 2:09 p.m.