Sunday, June 26, 2005

car wheels on a gravel road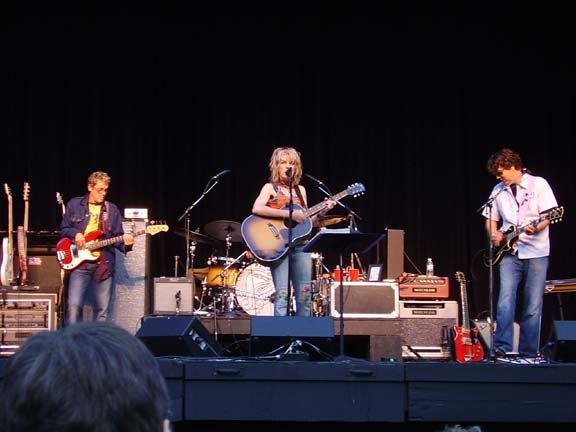 So an amazing thing happened to me today. I was sticking to my plan of attempting to hear
Lucinda Williams
whilst sitting outside the venue, when one song into
Jason Collett's
opening set, a wonderful, incredibly generous stranger offered myself and my friend two tickets to the show, asking nothing in return (which was lucky, as I had very little that I could give, other than my extreme gratitude, which I of course did). Not only that, but the tickets were a pair of absolutely stellar seats in the 4th row, dead centre. It's unlikely, but if he happens to stumble upon my little corner of the internet, thank you again for making my
night
,
week
, a long long while.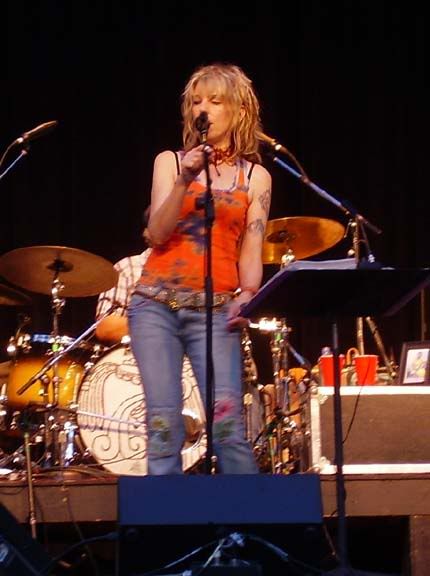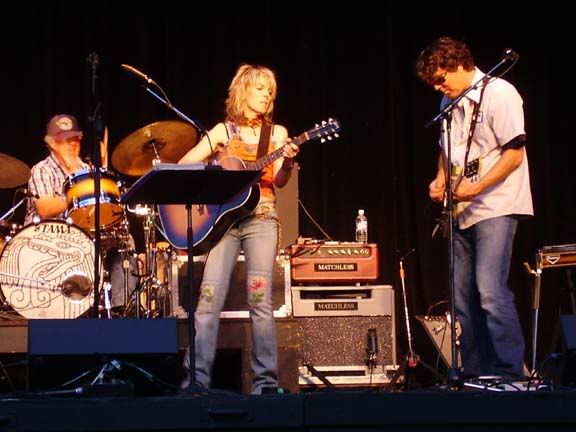 Lucinda played songs mainly from her last three studio releases, which was great for me, since those are my favourites of hers. She also played five (of twenty-three) new songs. The new tunes varied in quality, but "West" and "Jailhouse Blues" were absolute stunners. "West" in particular was the kind of gorgeous slow Lucinda tune that will be a definite highlight on the next album. Other highlights were "Essence," "Reason to Cry," "I Lost It," and blistering versions of "Righteously" and "Get Right With God." The quality of the live performance can be credited in no small part to her backing band. "The Love," as they were introduced, all reside in California now, but sound like the house band in an old Memphis recording studio... or at least what you'd imagine that would sound like.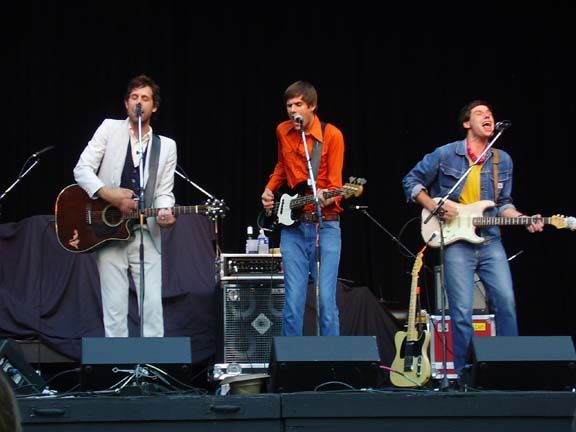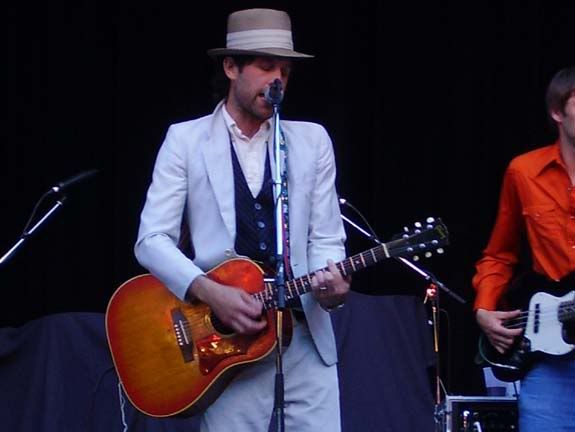 As mentioned, Jason Collett opened. Jason and his band stuck to the same set they played last night at the Media Club, but were rewarded with a much more attentive (albeit a little restrained) audience this time around. I overheard a couple of conversations around me expressing the impressive nature of their performance, so hopefully he's won a few more fans that'll show up next time he comes to town (which he reported would be the end of Summer or September).
now playing: Lucinda Wiliams - Drunken Angel
0 Comments: