Thursday, June 02, 2005

six o'clock news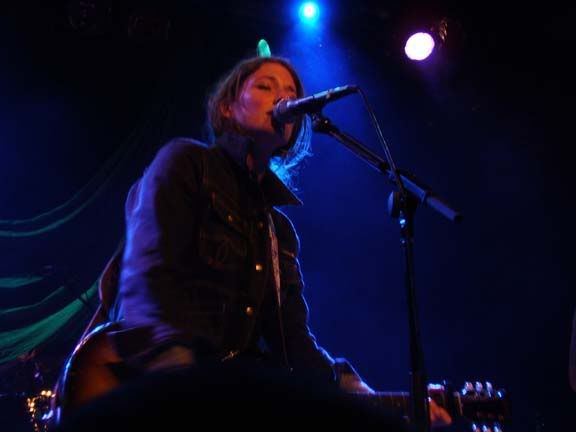 I caught
Kathleen Edwards
at the Commodore tonight. I'm not that excited about her latest record,
Back to Me
but the tickets went on sale for 2-for-1, so I thought I'd check it out, as she was fabulous the last time she rolled through town. I was a little disappointed that the set didn't include "Hockey Skates" or "Sweet Little Duck," two of my favourites off of 2003's
Failer
, but I'm pleased to report that the new stuff sounds better live than on record. Highlights included just Kathleen and fellow Canadian songsmith
Jim Bryson
(who was on guitar and keyboard duties), dueting on "Mercury," as well as the inclusion of a pair of covers in the encore. Kathleen gave Tom Hall's "Harper Valley PTA" (which was made famous by country crooner Jeannie C. Riley) a solo treatment, while the whole band closed the show with a cover of
Neil Young's
"Unknown Legend." They also played one of Bryson's tunes, with Kathleen and Jim sharing vocal duties once again. All in all, I think I still preferred her last headlining gig better, but it was still well worth the $13.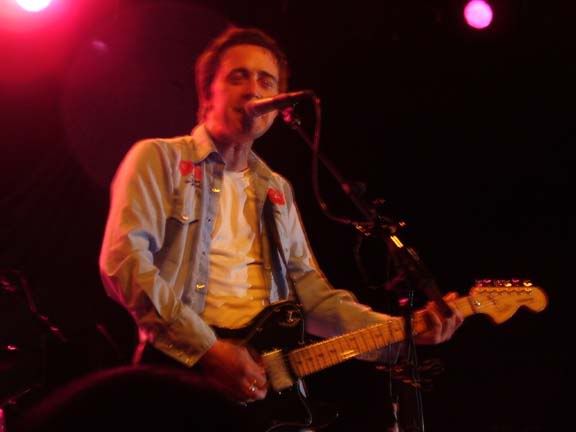 After arriving and giving the merch booth a once over, I was pleased when I realized
Danny Michel
was opening. I saw him perform at a singer/songwriter showcase a couple of years ago and he was definitely the surprise favourite of the evening there. Tonight was no different. Armed only with his Telecaster and a couple of delay pedals, he was simply wonderful. He even covered
No Doubt's
"Running" to surprisingly great effect. I can't quite put my finger on what I find so enjoyable about his live show, but I'm sure it has a lot to do with how casual (yet still proficient) he is on stage. It's less like watching someone play, and more like sitting around while your (very talented) buddy plays you songs. When I was working at A&B Sound a couple of years ago I got a comp of one of his cd's and was really disappointed by the production. The full band arrangements were way to slick and polished, and the subtlety of his songwriting got a little lost underneath it all. If Danny or anyone he knows stumbles upon this for some reason: please put out a record with solo arrangements... or at least a live recording.
And thus, my run of five shows in five days comes to an end. My eardrums are breathing a sigh of relief. Anybody up for Oud Hud next Tuesday?
now playing: Tom Petty and the Heartbreakers - Listen to Her Heart
1 Comments:
not going to Raekwon???!!!!!????