Thursday, August 11, 2005

i don't think i'll make it out to the show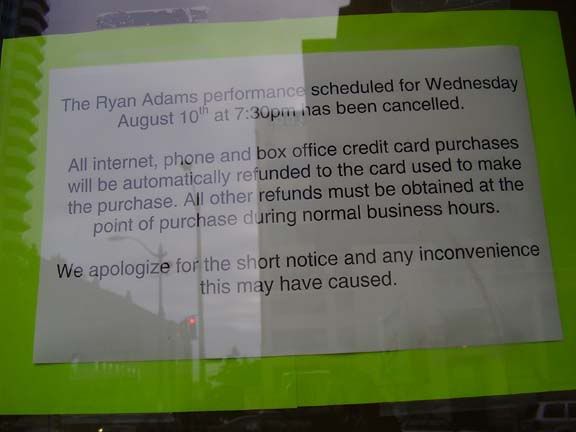 You know what's worse than getting a stranger's vomit on you?
Driving all 250km or so to a show that's been cancelled.
now playing: Whiskeytown and Emmylou Harris - Return of the Grievous Angel (Gram Parsons Cover)
1 Comments:
from craigslist vancouver:
"I heard from an otherwise reliable source that he was so drunk or whatever later that, thinking it'd be cute, he pooed in the hallway of the hotel while singing "One toke over the line, sweet Jesus," over and over again. Yikes"

could've been too messed up to play (or in the clink here...)
By

Anonymous, at 12:48 a.m.