Sunday, October 23, 2005

goodnight nobody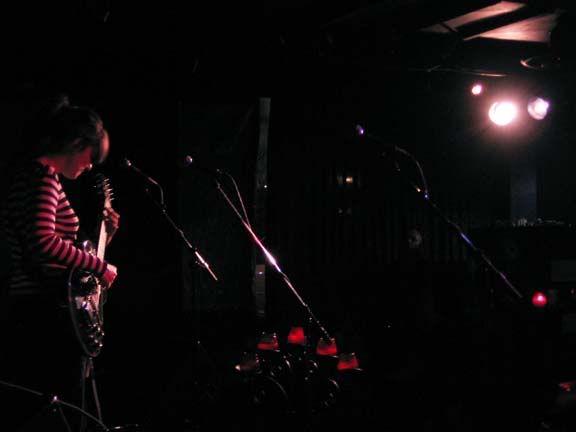 When did it get so hard to find a place to park in this city? I know there was a hockey and football game on, but it took me more than a half hour to find a
pay
spot anywhere. This caused me to unfortnately miss a good portion of
Julie Doiron's
set at the Media Club. What I did see was wonderful, however. The highlight coming with the second last song of her set, a cover of Paul Simon's "Me and Julio Down By the Schoolyard" (a song that I can't say that I like all that much in it's original form).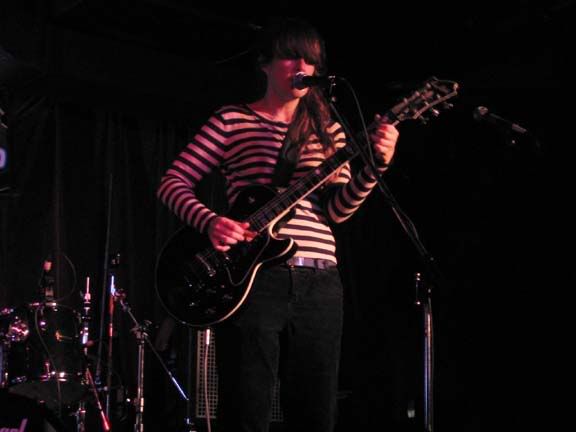 In other news...
!!! (chik chik chik)
play the Plaza Club (wtf??) on December 4th. I suppose it can't be any worse than playing Sonar, like the last time they came to town, but still, I'm confused... what's wrong with Richard's or something? (thanks to Kim for the heads up)
The Constantines
return to Vancouver on January 14th. They play UBC's Pit Pub, for a mere $5. Unfortunately for those of you who are gainfully employed, it's a closed show... UBC Students only.
Vanmega
has his
October Mixtape
up.
Finally,
Ryan Adams
returns to Letterman on November 4th. This time around, however, he won't be playing one from
Cold Roses
, or from his latest,
Jacksonville City Nights
. Word on the street is that Ryan will perform "Come Pick Me Up," from 2000's
Heartbreaker
(which is featured on the
Elizabethtown Soundtrack
).
now playing: Julie Doiron - Snow Falls In November
7 Comments:
Damn, I will be in Vancouver for that Cons gig. Shea, can you make me a UBC student for a night?
you still have your student card, don't you?
By

Quinn, at 11:18 a.m.
brendan benson is playing here on the 4th or 7th i dont remember but it's on his website.
By

Anonymous, at 4:55 p.m.
Cam'ron was shot 3 times last night! He is reportedly ok though with Jim Jones and Juelz~ by his bedside...

Killa Cam indeed.
i do still have a student card...expired. will they look?

even so, the woman does not have a student card.
sean, you will be able to get in. closed campus usually just means that the show can't be advertised off campus...student cards are rarely checked.
By

Anonymous, at 1:32 p.m.
Increase your Adsense Earnings

I noticed you have adsense ads on your page, Would you like to increase your earnings from them, Free and Legitimate way to make your clicks increase.
Come see my Blogger blog and it will tell you more.
By

Google Page Rank 6, at 11:05 p.m.