Friday, October 28, 2005

some nights i thirst for real blood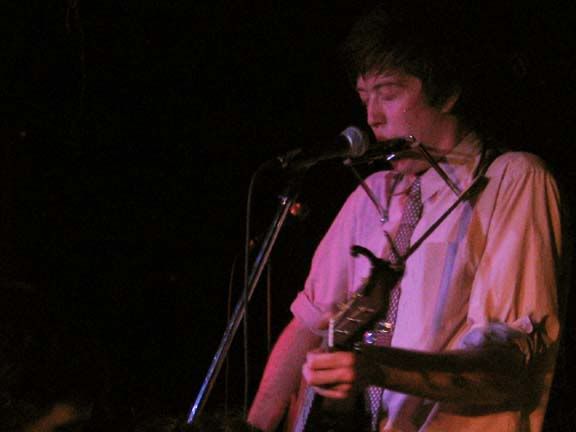 So I actually managed to show up to the Media Club on time for once last night, only to find out that Band of Horses were no longer playing and the show was pushed back an hour... so after a brief excursion to browse around at HMV (which doesn't carry vinyl!) I made my way back for the
Okkervil River
show.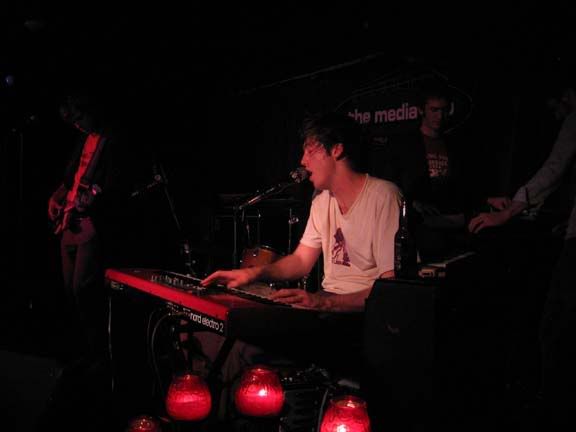 Observation number one: Lots of cute girls like Okkervil River... actually, like is the wrong word. Love, and know all the words to every song with a near Dashboard-Confessional style devotion.
The band, like on record alternate between that quiet subdued folk and a heavy, "I'm singing slightly out of tune, but it's awesome," intensity. I would've liked to hear "Red" and "Just Give Me Time," but other than that, it was absolutely splendid.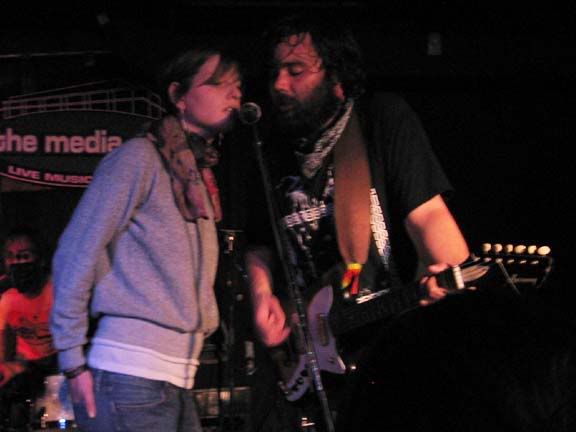 Ladyhawk
further cemented their status as my absolute favourite local band with their set. According to Okkervil frontman, Will Sheff, they're also now label-mates. Exciting! Hopefully, that record is out soon as well.
Finally, now that Pitchfork is saying November 28th, I have no clue when Ryan Adams is on Letterman. Just disregard anything I say about late night TV from now on.
Back to school work.
now playing: Ciara feat. M.I.A. - Goodies (Richard X Remix)
3 Comments:
Ladyhawk bassist Sean H says the album, which was re-recorded this summer, will be out in the spring. The jagjaguwar hook-up came through with a little help from Black Mountain.
By

Rob, at 6:13 p.m.
Thanks for the remidner Quinn. Okkervil River are playing here in December, and I still need to pick up tickets.
A belated writeup on Okkervil River, if interested.
By

artblot, at 3:08 p.m.