Thursday, November 30, 2006

can i fly fireworks, on the 4th of every single july?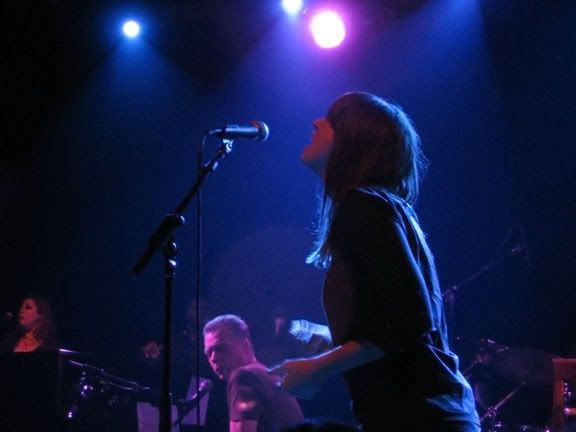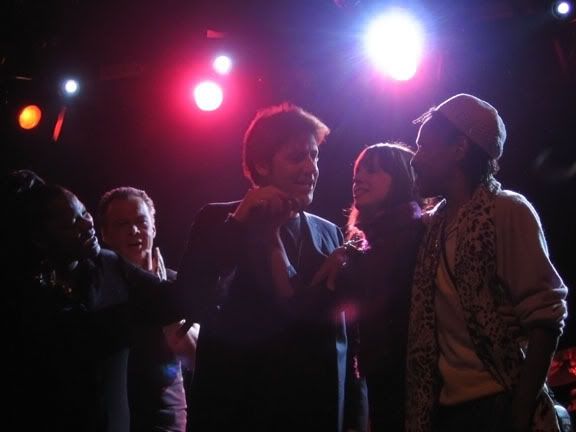 I'm reviewing last night's
Cat Power
show for
Discorder
, so I'll keep my summary brief on here (full thoughts will run in the February issue).
If I hadn't seen her with the Memphis Rhythm band once already, I wouldn't have had a problem picking up a ticket at $45, but seeing as the show was almost identical, I'm glad I managed to score a freebie.
Chan and co. ran through
the Greatest
almost entirely, and also rocked a trio of covers together. "Crazy" was great, despite the fact that it might be the most widely covered song of the past year, and "Satisfaction" was far different from Chan's morose solo take, but still differed significantly from the original (my friend Chris pointed out the similarities to Otis Redding's version from
Otis Blue
). The highlight of the set, at least for me, was a cover of Moby Grape's "Naked If I Want To." Apparently they've been playing "Cross Bones Style" as a full band on this tour, so I was a touch disappointed that we didn't get to hear that.
The solo portion was good, though the fact that I don't rank it as great is probably more a product of seeing her so many times this year. While the show wasn't mindblowing, if you're a Cat Power fan and didn't manage to see her with the Memphis Rhythm Band this year, you missed out.
now playing: Julie Doiron - I Left Town
2 Comments:
The Marble Index, Thurs. Dec. 14 @ The Plaza Club, with local openers Elias (www.myspace.com/eliasband) and The Painted Birds (www.myspace.com/thepaintedbirds). $10, doors at 10pm
oops, doors at 9pm, show at 10pm
By

josh, at 9:57 a.m.