Wednesday, September 19, 2007

let's buy happiness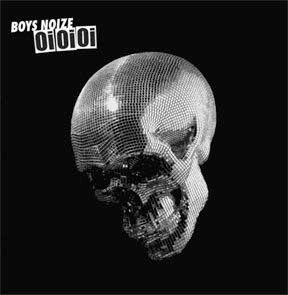 Promo Pile: Vol. 6
Boys Noize
-
OiOiOi
I think I'm going to keep this fairly short, but since Boys Noize is at the Plaza tonight, I wanted to get something up.
There are probably three ways that you could go on
OiOiOi
. If you hate the kind of electro that's all the rage these days, you can stop reading now. Similarly, if you bought the Justice, Simian Mobile Disco, or Digitalism record, and that was enough of a "blog house" fix for you, this isn't going to be an essential pick up. On the other hand, if you have the Justice, Simian Mobile Disco, and Digitalism records, and you're craving some more, you'll want to get your hands on this as well.
There's not a ton going on here that's extremely original - in fact, I think "&Down" either samples or shares a sample with Justice - but the familiar tricks are all executed quite well.
I don't know if it's a live set or a DJ set tonight, but if you don't have other plans and feel like dancing, the Plaza's a pretty good bet (although the Unicorn is also a good - and, tonight, free - bet).
Labels: boys noize, promo pile
0 Comments: