Monday, February 11, 2008

the tale of a bird hit by lightning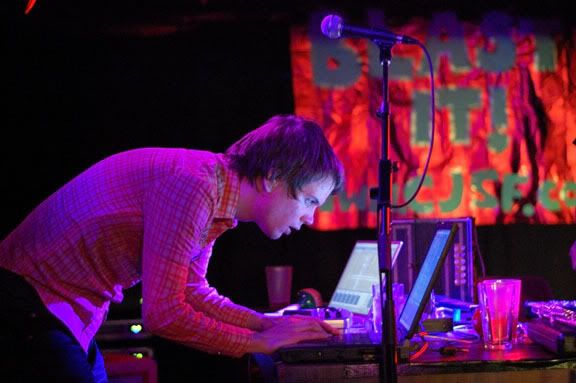 On Friday, I walked down to the Biltmore to help
CJSF
celebrate the 5th anniversary of the station jumping to FM.
They brought cake and also the
Secret Mommy Orchestra
.
I think I've spoken to their prowess live a couple of times. And, even though I'm over the initial (and very pleasant) surprise of finding out that a Secrety Mommy performance was going to be so much more than Andy and a laptop, I'm still impressed by just how alive the very processed music sounds when it's performed in front of an audience. That's not a knock at the record, by the way. Electronic music should sound electronic, it's just nice when there are some extra elements live.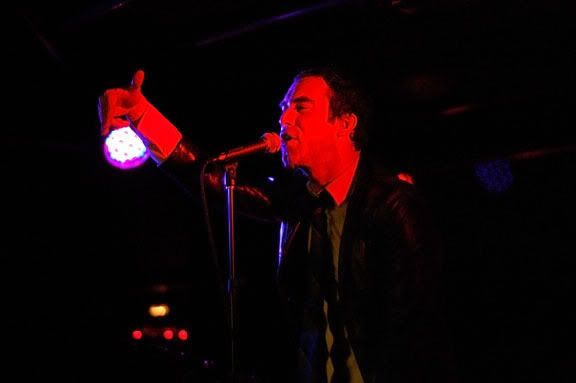 If I were to describe
CR Avery
, I would probably come up with a description of the exact type of thing that I despise, especially since he was sans band on Friday. He beatboxes, does what you can really only describe as some sort amalgamation of spoken word and a poetry slam, and he sort of seems like he belongs in that whole Commercial Drive hippy music scene... except he doesn't suck. In fact, he's pretty mind blowing.
I missed the first act, but I hear they were pretty good.
The Long Blondes
are at Richard's on May 30th.
Labels: cr avery, secret mommy, show announcements, show recaps
3 Comments:
2/15 Siberian w/Kay Kay @ His Weathered Underground and Octoberman @ the Media Club

this show is actually on 02/17. couldn't find an email on ur site, but nice work otherwise!
By

Chiba Chiba Y'all, at 11:20 p.m.
thanks
cr is the commercial drive hippy scene. he started the shitty thing
By

Anonymous, at 4:32 p.m.