Thursday, June 05, 2008

all the boys with the homemade microphones make very interesting sounds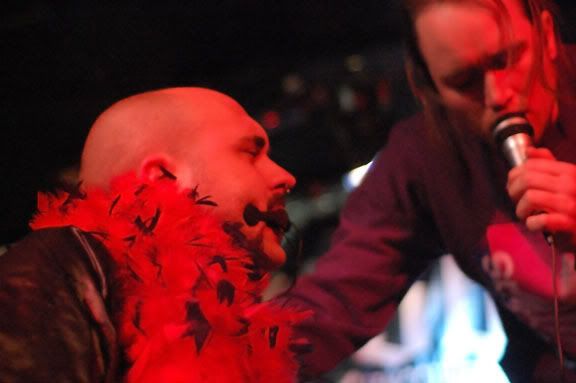 When it comes to music that get labeled (rightly or wrongly) as "noise," I tend to lean towards the kind that aims to peel the paint off of the walls. So, the
Music Waste
edition of Fake Jazz Wednesday was hit or miss for me. Of course, a night of audio experimentation is bound to be that way, especially if it's so eclectically curated. Personal preferences aside, and while I do like to just hang out and chat between acts during regular editions of Fake Jazz, the (nearly) non-stop action due to the use of the second "stage" at the Cobalt was pretty awesome.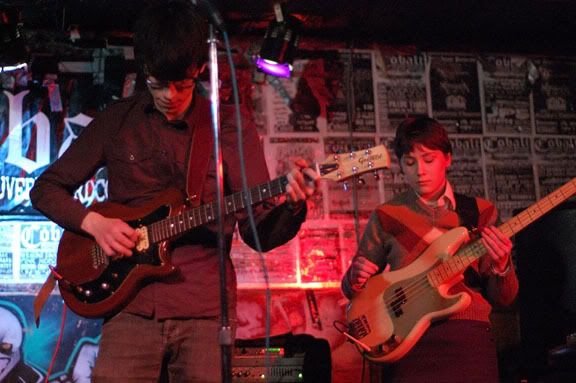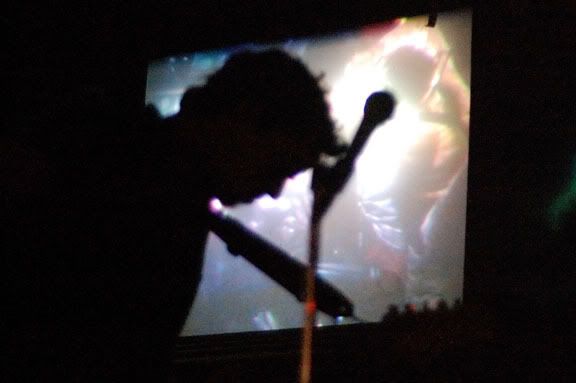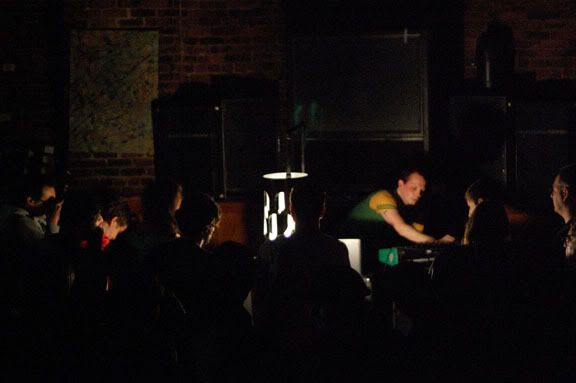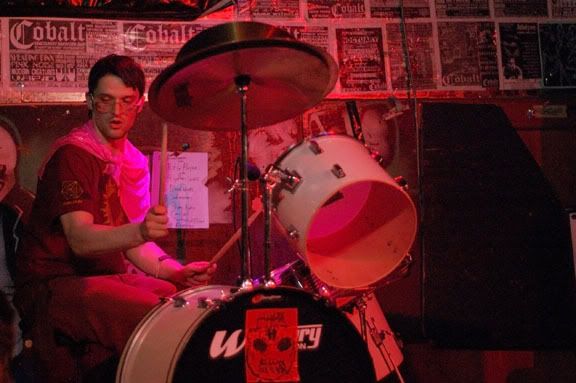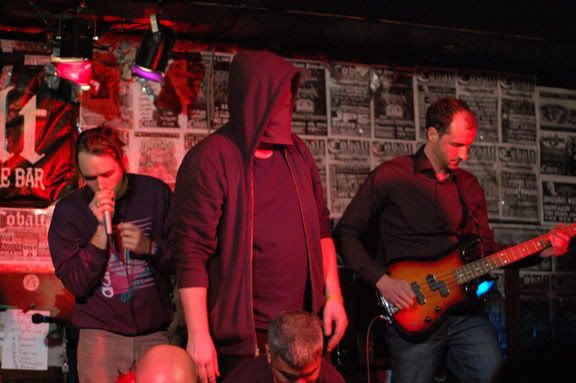 I'll save the act by act breakdown, but I've got to mention that the headliners,
Ejaculation Death Rattle
, were worth watching for spectacle alone. They also created some pretty interesting sounds to go along with the boas, dance contest (complete with prizes), and executioner-masked band masseuse.
That
!!!
show on August 31st has a venue and an opener. The band will be sharing the stage at Richard's with
Handsome Furs
. Strange (but awesome) combination.
Hayden
is at the Orpheum on October 8th.
Collapsing Opposites
,
Women
, and
Mt. Royal
are at Hoko's on June 21st. I got Women's forthcoming album in the mail and didn't listen to it, because frankly, I think "Women" is a dumb name for a bunch of dudes (though not as bad as "the Feminists"). Anyhow, as with Fuck Buttons, other people recommending them made me crack the plastic on the CD and give it a spin. And it's pretty rad. Definitely worth checking out if they can reassemble their sound live.
Speaking of Hoko's, see you there/340/Radha tonight.
Labels: music waste, show announcements, show recaps
1 Comments:
They just played here in Halifax two nights ago, and I have to say WOMEN rocked my face off.

Well worth it, but for some reason they went on second and only played for like 30 minutes, which is how long it took for Mt. Royal to set up.

You can hear a few live tracks from the show on herohill