Friday, April 03, 2009

in the house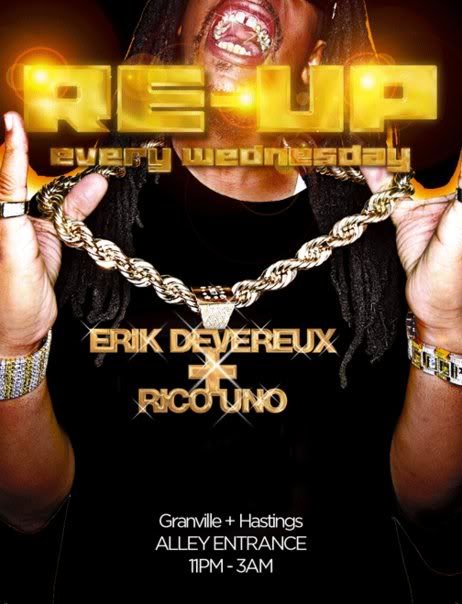 Re-Up
sounds like a pretty cool concept: Rico Uno and My!Gay!Husband! playing rap songs all night with some pretty decent drink specials. I just don't get why all the advertising says "Granville & Hastings, alley entrance," instead of "Pop Opera back room, alley entrance." It is where it is, you know?
The
Fine Mist
,
gr8-2000
,
Nihilist Party
,
London Drugs
show that originally featured Chris-a-riffic and was originally scheduled for last weekend, goes down tomorrow at Little Mountain.
Speaking of Fine Mist, have I mentioned how great their
new tune
is? I have now. They'll also be opening the Brasstronaut homecoming/CD release show at the Biltmore on the 30th.
The Barcelona Chair
,
Owl Drugs
, and
Woolworm
are at Little Mountain on April 9th.
Nightshift--that I thought was going to be a monthly at the Biltmore, but is apparently whenever and wherever Justin and Tyler decide, which is cool--presents
Modern Creatures
and
Nu Sensae
at the Astoria on April 11th.
On April 15th,
Payday Millionaire
plays the Railway with
Trembling
and Bright Light Fades.
Antler
plays Little Mountain on April 28th with
the Abramson Singers
.
The Abramson Singers celebrate the release of their forthcoming album on June 12th at St. James Hall.
Lady Sovereign
is at Richard's on May 22nd.
And
the Pains of Being Pure at Heart
are at the Biltmore on July 24th.
now playing:
Radio Zero
Labels: show announcements
0 Comments: