Friday, May 08, 2009

it's raining in vancouver, but i don't give a fuck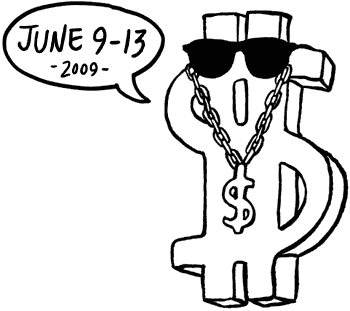 This year's
Music Waste
schedule is up. As per usual, it's a nice mix of established local acts, some Vancouver bands that you may not have heard yet, and a handful of touring bands. This year, they've also added comedy and art shows into the mix. The Music Waste Guide (presumably with set times, but apparently, and sadly, without the snarky write ups) will run in the June issue of
Beat Route Magazine
and passes (which pay for themselves if you hit up a mere three shows) should be in stores tomorrow.
MT-40
, Cat Attack, and
Manta Raygun
play Funky Winkerbean's on Sunday.
The Mount Saint Helens Vietnam Band
plays an early show at the Biltmore on May 22nd with
No Gold
.
And since we're already talking about that weekend...
The same night, I get to play booker at
Damaged Goods
for the second time.
Fine Mist
and
Candles
On May 23rd,
Harlem Shakes
are at Glory Days at the Biltmore. Passion Pit is touring with them, but I don't think they'll be playing here.
On May 24th, Glory Days brings
Amanda Blank
and
Spank Rock's
Devlin & Darko to the Biltmore.
Love & Electrik
provide local support.
Black Dice
,
Wolf Eyes
, and Sade Sade (ex-Yellow Swans) are at the Biltmore on May 25th. I'm pretty psyched for this.
Rye Rye
is at Shine on June 4th.
now playing: Wilco - Radio Cure
Labels: music waste, show announcements
0 Comments: