Thursday, April 30, 2009

if you strike me down in anger, here i stand
It seems like ages since I've posted about any shows I've seen. Well, it has been ages, actually.
Between then and now, I managed to catch Leonard Cohen (who was brilliant--check out Elaine Corden's
review
), Boogie Monster (whose wicked set included some noisily re-imagined covers of Kanye and Japandroids), and Piper Davis (who was in her usual fine form at Glory Days).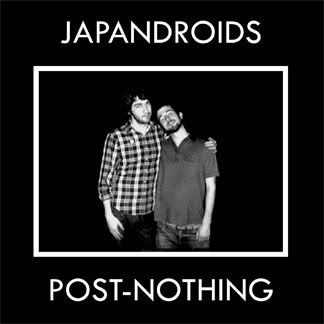 Between then and now, that thing up there also came out (although, they didn't have it at RedCat yet when I went the other day, so I don't have the real thing). Some people whose opinions hold a lot more weight than mine really like it.
The guys were out on tour when Brian had to be rushed to the hospital, which you may have read about. Hope you'll join me in wishing him a quick recovery.
Lions in the Street
are at the Media Club on Friday with
Chris Read & the Pool Hall Gospel
.
Hermetic
play Little Mountain on May 2nd with
Collapsing Opposites
,
Search Parties
, and
the SSRIs
.
The same night,
Jaws
and
No Gold
play the Astoria.
Bravo Juliet
play the Railway on May 6th with
the Blue Violets
and
the Good News
.
Bend Sinister
play the Biltmore on May 7th with
Language Arts
and
We Are the City
.
The same night,
Man Your Horse
,
Aunts & Uncles
, and
the Armadilettantes
are at the Backstage Lounge.
Julie Doiron
is at the Biltmore on June 14th.
Slayer
and
Megadeth
are at GM Place on June 24th. Epic.
Three Mile Pilot
are reunited and at Richard's on July 21st.
Kings of Leon
are at GM Place on August 15th.
And, it's out of town, but the
Cap Hill Block Party
features the Jesus Lizard and Sonic-fucking-Youth as headliners this year. Two days for $40 USD. See you there?
Oh, and go, Canucks, go!
now playing: Sonic Youth - Antenna
Labels: boogie monster, lazy show recaps, leonard cohen, piper davis, show announcements
3 Comments:
Small correction: Lions and Poolhall Gospel at the Railway, not Media Club.

Lyons Dans La Rue
By

Anonymous, at 3:47 p.m.
according to the facebook event, Hermetic show at Little Mountain is cancelled.
By

Anonymous, at 10:45 a.m.
hey Quinn,

Can you add the Myspace link for Bravo Juliet?

http://www.myspace.com/bravojulietmusic

Thanks!
By

Anonymous, at 10:36 p.m.