Friday, December 11, 2009

all my friends have just quit trying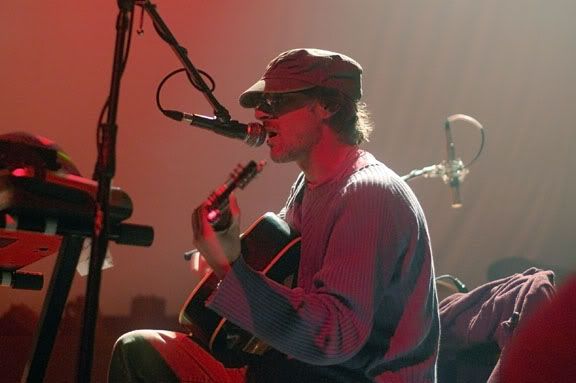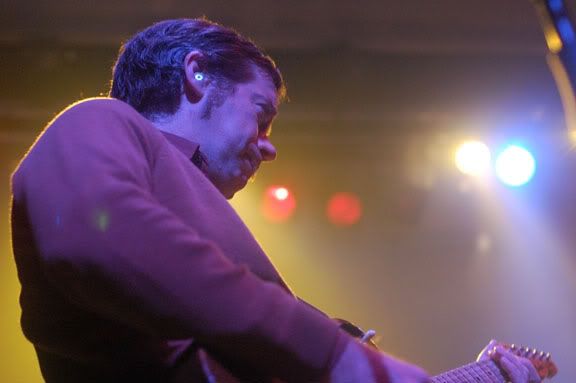 Since it's Friday, why don't I start with last Friday (because that is super timely), when I caught
Califone
at the Rickshaw. While they did play a regular set of music (which was great), the show was a bit different, as it featured the band performing a live score to
All My Friends Are Funeral Singers
(also the title of their rad latest LP), a film written and directed by singer Tim Rutili.
I'm not much of a film critic (or a music critic, for that matter), but I will say that while the film wasn't mind blowing, it was certainly entertaining in and of itself; if you rented it on DVD, you wouldn't be disappointed. And, combined with the bands live performance it was truly something special.
It was one of the best things I've seen all year, and despite the fact that I'm usually too lazy to write about them, I still see a lot of shows.
Speaking of shows, congratulations to
Hidden Towers
, who took home top prize at Shindig on Tuesday. I was pulling for
Pro Nails
in the finals, but they were my second choice.
And before we get to show announcement stuff, make sure you're keeping up with
Mental Beast
, so you're all up to date for the finale and, of course, the accompanying show on the 18th.
It's not Vancouver without some bad news, so let's go with that to start. Unfortunately,
No More Strangers
is once again homeless and this week's show, originally scheduled at the Balmoral is off. The guys are going to take some time off, but look for them to be back soon.
On the bright side, Good Burger, which goes down at the Lion's Den tonight, now hosts
Sex Negatives
.
Jody Glenham
,
Aidan Knight
, and Small Fame play
the Lab Magazine
Xmas party at the Media Club on December 12th.
Fanshaw
,
Poema Flamenco
, and
Analog Bell Service
play a fundraiser for
Megaphone
on December 15th at Cafe Deux Soleils.
The Racoons
and
the Good News
play Fortune Sound Club on December 15th.
Prophecy Sun
,
Holzkopf
,
Haunted Beard
,
Glaciers
, and
Shipyards
play 223 Main St. on December 21st. Bands are on at 8pm.
Novelle Vague
are at Venue on February 5th.
Vivian Girls
and
Best Coast
are at the Biltmore on February 12th.
El Perro Del Mar
plays the Biltmore on February 27th.
now playing: Best Coast - When I'm With You
Labels: califone, show announcements, show recaps
0 Comments: