Wednesday, May 11, 2005

...but i was there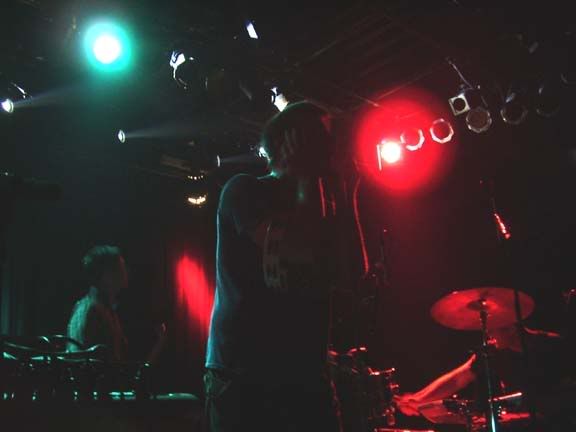 In what is sure to be the only thing that can pack more hype into one show than
Bloc Party's Vancouver debut
earlier this year,
LCD Soundsystem
hit the Commodore Ballroom tonight with
Miss Maya "M.I.A." Arulpragasam
in tow.
M.I.A. hit the stage first with
Diplo
behind the decks, accompanied by a hype-woman/back-up singer. Diplo warmed up the crowd by "scratching" altered video of George Bush and Tony Blair, making Dubya answer every one of Tony the Tiger's queries with "M-I-A," before dropping the beat to "Pull up the People." From there M.I.A., who simply oozed charisma, spit verses as Diplo flipped the beats from Arular with various instrumentals on the fly. The crowd was rabid... seriously. When they left the stage after "Galang" the response was so loud Diplo returned to ask "want one more?" to an even louder cheer from the audience. So, in very uncharacteristic fashion, the opener encored.
LCD Soundsystem had their work cut out for them, but from the opening notes of an amped up "Beat Connection," it was clear that the headliners weren't about to be shown up. James Murphy and co. ripped through some of the singles, cuts from their self-titled full length, and a Siouxsie and the Banshees cover, with the main set climax of "Tribulations" "Movement" and "Losing My Edge" back to back being my personal highlight. Murphy, who downed a half a dozen beers and a handful of pills during the show, screamed like a man possessed, while the Commodore dance floor looked more like a disco than a rock club.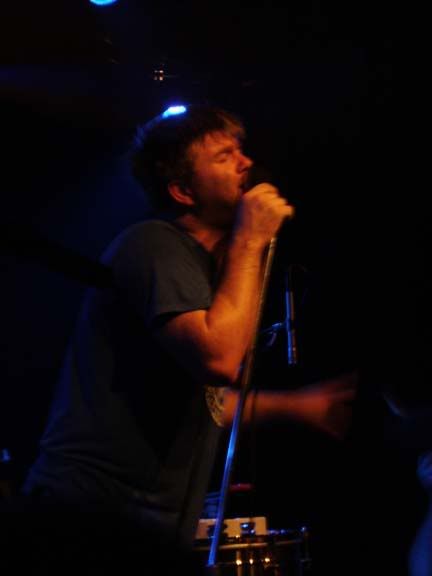 James Murphy
Phil Mossman
a slightly fuzzy Nancy Whang
James again
Unfortunately, by the time the show ended the line up at Celebrities was huge... but if anybody managed to check it out, by all means, give me the lowdown.
now playing: Gwen Stefani - Hollaback Girl (Diplo Mix)
1 Comments:
5/31 architecture in helsinki. location tba
By

britt, at 1:46 p.m.