Monday, June 27, 2005

if you hate your friends, you're not alone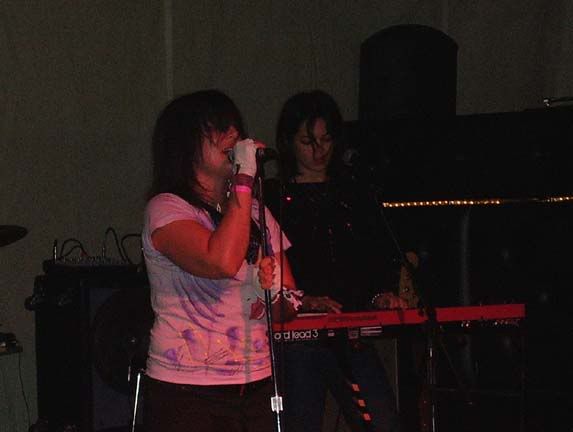 The
Pretty Girls Make Graves
show last night had all the elements of a wonderful evening: shitty sound, expensive drinks, and dudes who work for a shoe company who got mixed up and thought they were at the Warped Tour. At least it was two bucks. The band played for about an hour and left without encoring, but did play a bunch of new songs. From what I could make out, they sounded pretty good. How does Sonar get by with a 16 channel mixer?
Sleater-Kinney
is on Letterman tonite. Set your VCR/Tivo.
The Coup rap about killing government officials and revolutions on October 7th at Richard's.
now playing: Wolf Parade - Dear Sons and Daughters of Hungry Ghosts
8 Comments:
what happened to the blog?
what happened to what blog?
your blog is all messed up, that's what he's trying to say... and he's right.
By

yuki, at 10:07 p.m.
ohhh... ripway is down

if it doesnt come back tomorrow, ill fix it.
By

Quinn, at 10:26 p.m.
working now?
By

Quinn, at 10:31 p.m.
looks fine to me.
By

sean, at 10:50 p.m.
I just wanted you to know (Quinn, the world) that after the Ukranian centre I started bidding on MUST HAVE records on ebay. I think I got one... I got outbid for that silver apples record by two dollars though. fucker
By

kp, at 11:09 p.m.
well. if its any consolation, i have the cd.
By

Quinn, at 11:38 p.m.