Friday, March 31, 2006

i'm drowning in the rain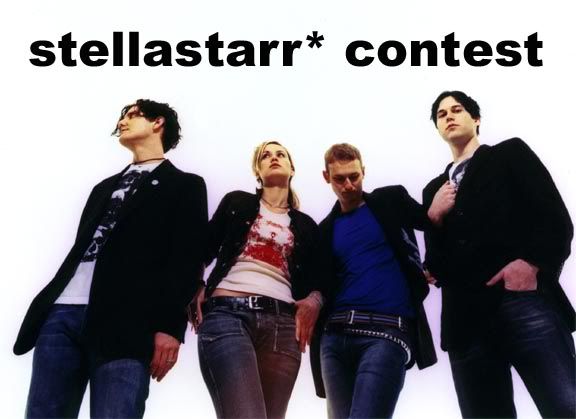 Stellastarr*
are playing Richard's on April 25th (they're opening for
Editors
), and the fine people at
WiredSet
are going to get you and a friend into the show. Not only do you get to see both bands for free, but you can be one of those poncy people who go up to the table where they sell tickets and announce "I'm on the list."
To enter just email your name and contact info with the subject header "Stellastarr Contest" to
me
before April 14th at noon, when I'll draw a winner at random. I won't share your contact info with anyone. In fact, I'll probably delete all the emails afterward.
If you win, and you could write a guest review, that would be swell to... but since you get to go to the show before you write the review, there's nothing I can do but call you a "jerk" via the internet afterward if you don't write the review.
To recap. You, Stellastar*, Editors. Dick's on Dicks. April 25th. For free.
download: Stellastarr* -
Love and Longing
now playing: Cansei de Ser Sexy - Let's Make Love And Listen Death From Above
1 Comments:
MR. LIF
CAGE
@ TBA
July 15