Thursday, February 28, 2008

why don't you open up at all?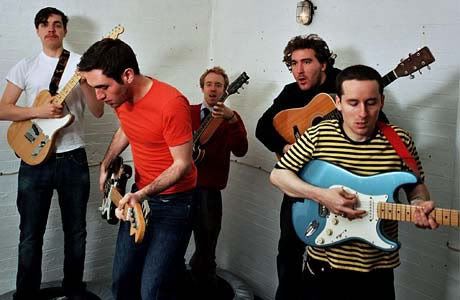 Contest: Hot Chip 12" Giveaway
A lot of the time when I give something away I get to keep a copy for myself... sometimes not. Generally speaking, it doesn't really bother me either way, but every once in awhile there's a prize, there's only one of them, and it's a sad realization when I remember that I can't win my own contest. This is one of those times.
Hot Chip
is promoting the fact that they struck up a deal to release "So Deep" as a
Zune Marketplace
exclusive for a month, starting on February 26th. I actually no zip about the Zune Marketplace, but it can't be any worse than the iTunes store.
Anyhow, apparently the best way to celebrate digital commerce is to go totally old school, so I've got a very sick looking, honest to goodness, vinyl single - that's actually pulled from Hot Chip's latest LP,
Made in the Dark
- to give out to some very lucky person out there. Check the tracklist:
"Ready for the Floor" 12"
1. Extended Mix
2. Soulwax Dub
3. Jesse Rose Mix
4. Shake a Fist (Diplo Mix)
If you would like to win this fine piece of wax, shoot me an email at quinn.omori [AT] gmail.com before
noon on Thursday, March 6th
with the subject line "give me that hot chip 12"," and I'll pick a winner at random. Easy, huh?
You can grab the title track from
Made in the Dark
here
or peep some more Hot Chip on the
MySpaces
.
0 Comments: