Monday, February 18, 2008

missing the plan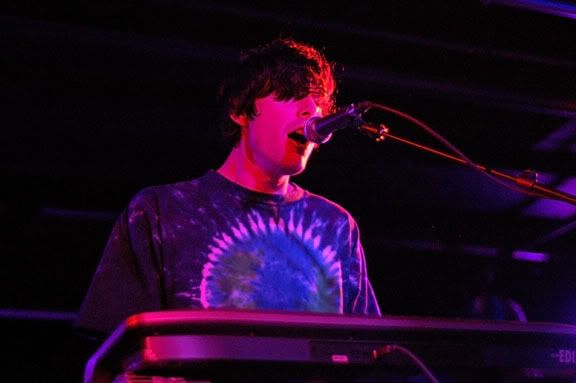 I don't have to go to work today, but for some reason I only slept in for an hour, so why I don't I talk about a show I should've recapped a few days ago...
There was a ton of stuff going on Friday night, but, as expected for anyone who knows me, I was at the Biltmore for the first part of the night.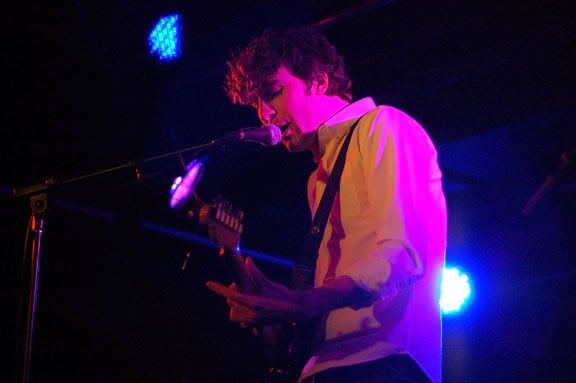 At this point, I don't really know what else to say about
the Clips
or
JPNDRDS
that I haven't said already. Last year they put out two of my favourite records (and JPNDRDS already put out one of my favourite this year), and even though I've seen both bands play more than almost any other band in the last 12 months, they're still both live favourites.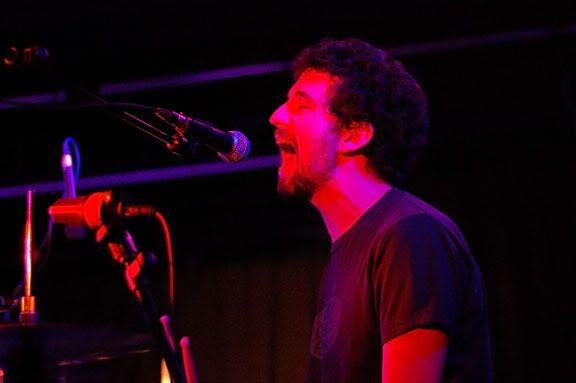 Only downside of the evening? I had to bail early to catch some friends' birthdays at the Astoria, so I missed Fake Shark-Real Zombie. I bet they slayed (as usual) though.
Cut Copy
are at Richard's on April 29th. I'll be completely honest though, I'm more excited to see if
Black Kids
can live up to both the hype and how fantastic their first four (released) songs are.
Cat Power
is at the Vogue for an all-ager on April 10th. Here's to there being shows at the Vogue again. There's not enough all-ages venues in this city, and there's certainly nothing comparable to that size that doesn't sound like shit. Sonic Youth there a few years back is still one of the best things I've ever seen. (thank to everyone who emailed/commented on this one)
Eddie Vedder
is performing solo at the Centre for the Performing Arts on April 2nd.
Wolf Eyes
is going to destroy Pat's on June 11th.
Chromeo is at the Commodore now. Same day though.
Minus the Bear
are at Richard's on March 24th.
Lo Fi Fnk
are at the Bourbon on March 6th.
Tokyo Police Club
are at the Plaza on May 16th.
Gary Louris
(of the still on seemingly indefinite hiatus, Jayhawks) is at Richard's on March 17th.
Vetiver
open.
The Von Bondies
are at Richard's on April 25th.
C'mon
are at Pub 340 on March 29th. I've only streamed a few of their songs off of MySpace, but my general rule of thumb is that if it involved Ian Blurton, there's a pretty good chance of it being good.
Plants and Animals
are at the media Club on March24th.
No Gold
opens.
No Gold also plays the Media Club on March 7th with
Secret Mommy
and
Basketball
.
And last, but certainly not least,
the SSRIs
,
Russian Words
,
Hymn for Her
, and Emmett Hall (who I presume is not the late, great who helped found medicare) are at Little Mountain Studios on March 7th.
now playing: Maximum Joy - Stretch (99 Records Version)
Labels: japandroids, show announcements, show recaps, the clips
1 Comments:
support for the kills on may 14 are the childballads - the lead singer, stewart lupton, was also in jonathan fire eater ... pretty great that they're playing vancouver

http://www.myspace.com/childballad
By

giselle, at 8:54 a.m.