Thursday, March 06, 2008

glitter pills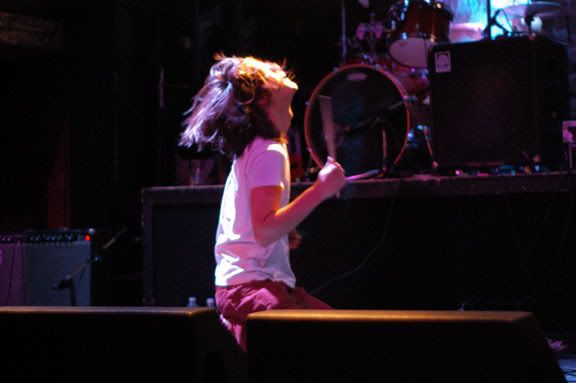 Apparently 90% of the people who had planned to see the nearly sold out Crystal Castles/
HEALTH
show were going for the former, because after the duo was forced to drop off the bill, attendance was a bit sparse at Dick's last night, despite the newly discounted ticket price.
Basketball started off the evening. To be completely honest, the last two times I saw them, I was really drunk, though I remember them being pretty good. Last night, they were awesome. I didn't notice - or, at least, I didn't remember - all the sequenced drums and synth squeals that laid the backbone for most of their songs (although David assured me that they'd always been there). Some of the jammy outros were a bit too long for my tastes, but on the whole they were really good. See that kids? You don't need alcohol to have a good time. In fact, you might want to avoid it, if you plan on appreciating what you're seeing and hearing.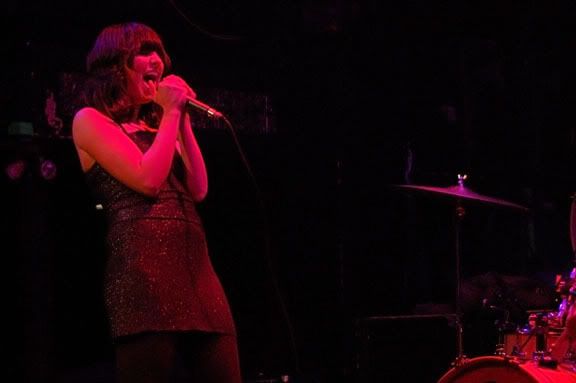 Mutators
were vicious. I don't think there's band in the city that sounds more brutal and menacing. But if you've been here before, you know my feelings on them.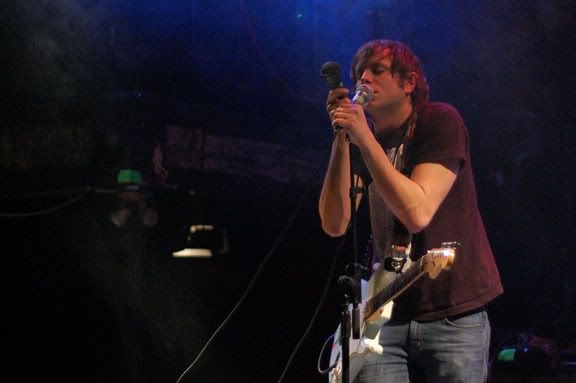 I was pretty enamored with HEALTH the
the last time they came through Vancouver
, but their set last night was amazing. One of the best things I've seen all year, and even more impressive because, due to the rather small crowd, the band didn't really have anything to feed off to bring such an energetic performance to the stage. Their album is one of my favourite records right now, but yesterday's live show brought things to the next level.
And because sometimes I like to throw to semi-related, shameless plugs, if you want to pick up the new copy of Color you'll find
the article that I wrote on them.
.
Hey, let's give away a
Hot Chip record
. Congratulations go out to Gabriel, who takes home the ultra sick "Ready for the Floor" single that many of you (and me) wanted. Thanks to Will at
Cornerstone Promotion
for hooking up the much sought after prize.
This month's edition of
Technotown Boogiedown
is a doozy.
Secret Mommy
,
Montag
,
Colby Sparks
are the featured performers, while regulars (and part-organizer)
the Swords of Righteousness Brigade
holds it down as usual. DNGROUS ADDRESS provide some added visual flair and it all goes down on March 20th.
Terrorbird
,
White Owl
, and
the Boogie Monster
are at the Astoria on March 29th.
The Blow
does an all-ager at St. James Hall on April 17th.
Buck 65
is at the Commodore on May 7th.
Cadence Weapon
, whose fantastic new record came out on Tuesday, opens.
The Kooks
are at the Commodore on May 24th.
Labels: basketball, contest winners, health, hot chip, mutators, self-aggrandizing, show announcements, show recaps
3 Comments:
The Teenagers @ Dicks, Apr. 18th - Didn't see it on your listings but it is entirely possible I'm retarded.

Stay classy.
By

Anonymous, at 6:18 p.m.
The Crystal picture is amazing.
By

jackie, at 1:57 p.m.
Foals @ Richards May 29th.
By

Anonymous, at 5:36 p.m.