Wednesday, May 07, 2008

word's on the street and it's on the news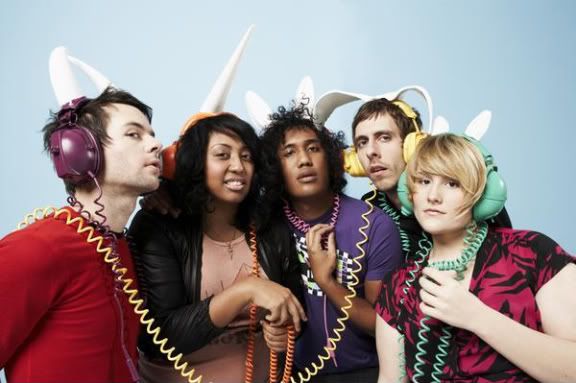 Contest: Black Kids CDS Giveaway
You've probably heard of
these guys
, so I'll keep it brief. After giving away an EP last year, Black Kids are releasing a full-length,
Partie Traumatic
, on July 22nd. And predictably, "I'm Not Gonna Teach Your Boyfriend How to Dance with You" is the lead-off single. They didn't have any records to sell when they came through town with Cut Copy
last week
, but you can just go ahead and win yourself a copy of the CD version of the single right now. In addition to the A-side, the disc features "You Turn Me On" and
Sophie B. Hawkins
cover.
If you want to win, just send an email to quinn.omori [at] gmail.com with the subject line "Black Kids Contest" before Wednesday, May 14th at 8am PST and I'll pick one winner at random. Easy, huh?
In the rare instance that you're reading this from outside the GVRD, you can catch Black Kids here:
May 8 - Detroit, MI at Magic Stick*
May 9 - Toronto, ON at Lees Palace*
May 12 - Boston, MA at Paradise*
May 13 - Brooklyn, NY at Studio B*
May 15 - Washington, DC at Black Cat*
May 16 - Philadelphia, PA at Pure*
May 17 - Baltimore, MD at Sonar*
May 18 - New York, NY at Bowery Ballroom
*with Cut Copy
And everyone can check out the stream of 12" b-side
here
Oh, and congrats to Neil and Robin, who are going to Does it Offend You, Yeah? and Yo Majesty for free tonight, courtesy of Sony/BMG
Labels: contest winners, contests
0 Comments: