Friday, June 06, 2008

ostrich fight song
I Spent most of night two of
Music Waste
at Hoko's. I was in the mood for sushi, but I chose it over Radha because I wanted to make sure I didn't miss
Andy Dixon
.
I was actually wrong about it being their first show. Andy did one in NYC, there was one for friends, and another one last week here in town, as Greg from Winning kindly pointed out. But regardless, as of now, it was a relatively rare performance. More importantly, it was a great performance. Musically, it seems like the guy can do no wrong, and the two-piece interpretations of songs from
the Mice of Mt. Career
drove that point home once again.
I just can't get into
Greenbelt Collective
. Perhaps their bursting-with-joy nature bums out my bitter self.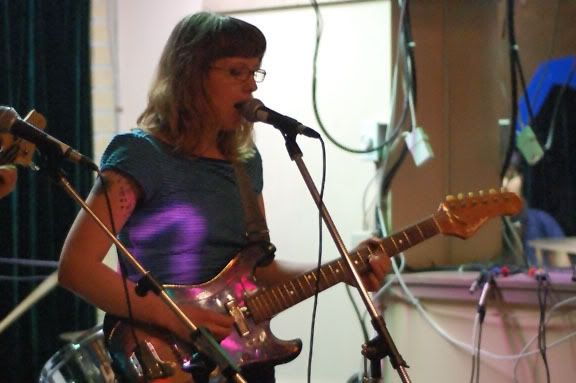 Catamaran
started things off. They didn't blow me out of the water, but their no-frills pop was pretty good.
After Hoko's I walked over to 340 and caught a bit of
Dead Ghosts
. They sort of remind me of a messier Exploding Hearts, which isn't too shabby at all.
Mogwai
are at the Commodore on September 6th with
Fuck Buttons
. Psyched.
The Walkmen
are at Richard's on August 28th with
Man Man
for another sweet double bill. (thanks Mike)
Band of Horses
are at the Orpheum on the same night
. Does that seem a bit large for them to anyone else?
opening for Beck. (thanks Neil)
now playing: Kenny Loggins - Danger Zone
Labels: andy dixon, catamaran, dead ghost, greenbelt collective, lazy show recaps, music waste, show announcements
2 Comments:
Band of Horses is opening for Beck.
By

Neil B., at 9:19 p.m.
that explains that. thanks