Wednesday, June 24, 2009

we'll find a little place by the water/worry all our friends back home
That's a paper mache pinata representation of my friend Neil and I. The guy's been one of my best friends for the last few years and during that time he's always talked about ditching Vancouver to get out and see the world. Today he's finally leaving to do it.
I was going to post this song with a different write up, but, especially with the weather, it seems most appropriate now.
Travel safe, buddy.
download: Japandroids -
"Sovereignty"
(zshare)
Speaking of Japandroids, Brian did a
"Guest List" for Pfork
that ran today.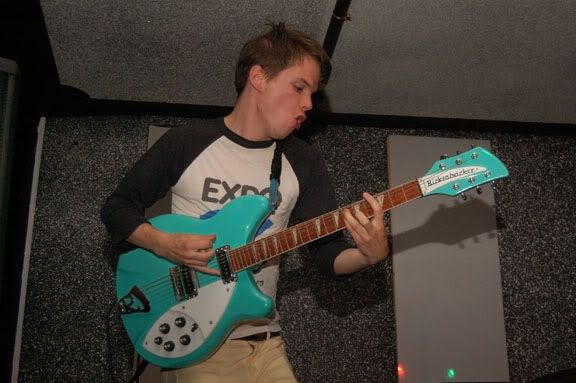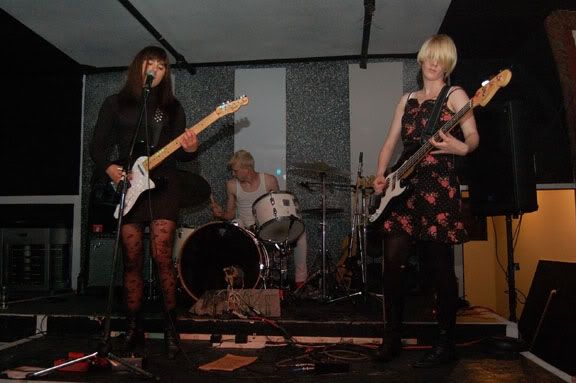 I'm a little behind, but thanks to Healthy Students and
Shove
for totally slaying at Damaged Goods last Friday.
Tomorrow,
Zaimph
, Pete Swanson (ex-Yellow Swans),
Magneticring
, and
Solars
are at Little Mountain.
Shipyards
,
World Club
,
Sharp Ends
,
Stamina Mantis
, and
Endangered Ape
are at the Rickshaw on July 4th.
Watercolour Paintings
,
Iji
,
Rose Melberg
,
Bleating Hearts
, and
Collapsing Opposites
play the Shed (815 E. 10th) on July 6th.
Unthank Cinema
is screening
Macunaima
and
Klink Versus Superman
before and after (respectively) the music.
Frog Eyes
are at the Media Club on July 11th.
Silversun Pickups
play August 18th and 19th at the Commodore.
Fruit Bats
and
Johnny & the Moon
play the Media Club on August 19th.
Pissed Jeans
are at the Media Club on August 22nd.
Sea Wolf
play the Media Club on September 11th.
John Vanderslice
are at the Media Club on September 16th.
Sunny Day Real Estate reunite for a tour that hits the Commodore on September 17th.
The Hold Steady
play an all-ager at the Vogue on September 19th.
There's a second
Girl Talk
show at the Commodore the same night since the first one sold out so fast.
Thanks to
White Whale
for letting me giveaway a pair of tickets to their anniversary show tomorrow and a bunch of CDs. I'll be in Calgary for Sled Island, but if you're in town, go welcome those guys back into town.
Speaking of Sled, since I'll be there, I'll only update if I can find internet in the morning before the music starts.
now playing: Japandroids - Young Hearts Spark Fire
Labels: damaged goods, healthy students, mp3, shove, show announcements, show recaps
1 Comments:
Those paper mache faces are the gift that keep on giving.
By

Jordie, at 9:54 a.m.