Sunday, December 20, 2009

i should just drink instead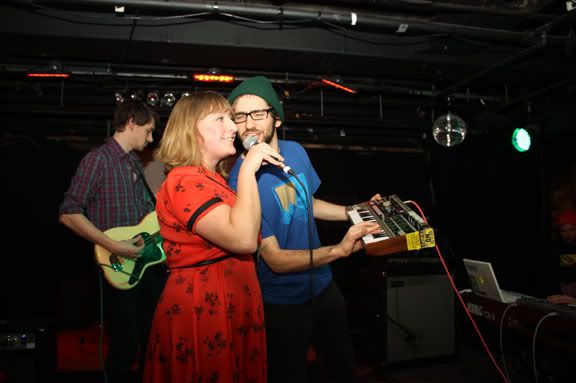 The lovely and talented Kate Henderson took this photo. More
here
and
here
.
Just a quick post to say thanks to Cam Reed (who is in Mexico right now, hopefully riding a jet ski), Conor Holler, and everyone involved in making Mental Beast and the Eggnog Experience Comp happen. Though some of my memories are a bit hazy (it was my birthday, okay?), yesterday really was one of those things that makes me so happy to live in Vancouver.
If you didn't make it down to the Biltmore or if you weren't there in time to catch the Mental Beast finale episode, I imagine it'll be up on
MentalBeast.com
at some point, and it's definitely worth watching. You can also still download the Eggnog Experience compilation, which is also very much worth checking out and very worthy of a donation to the food bank if you download it.
Also, I know part of the reason Fine Mist's usual set-up is so minimal is because Megan and Jay were tired of packing around tons of gear to gigs, but I would love to see them play with a full band again, especially if it involves members of Japandroids, Brasstronaut, the SSRIs, and Cam Dales.
now playing: Jody Glenham - Oh Holy Night
Labels: mental beast, pro fun city, show recaps
0 Comments: