Monday, April 11, 2005

alert status red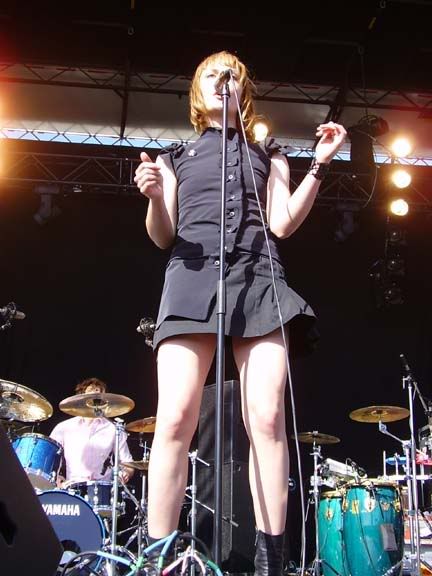 Arts County Fair 14
pics... better late than never. Ryan Dahle almost got hit with a wrench, a lot of people got hit with shoes... completely unacceptable, but
Matt
seems to be giving the impression like this type of thing never happens at any of his shows. I've seen MGB/MG solo ten times now (a little sad, I know), and have seen all of the following before yesterday: people throw shoes, lighters, cups and bottles(and people throwing razors earlier in a different outdoor festival show that MGB played at), a girl break her wrist on the barracade because the crowd pushed forward so violently, my exgirlfriend leave a moshpit for about the only time ever at a concert (this includes the Deftones and NIN) because the crowd was so unruly (at the same show some guy threatened to "break my fuckin neck" after I elbowed him away from the 14 year old girls he knocked through), countless people get bloodied, trampled, etc (ironically usually during the slower songs when a large crowd just ends up pushing in one direction). I believe he's also had a tooth broken when some assclown knocked a mic stand into him.
Again, not making excuses for people throwing shit, but I think its a little bit of a stretch to insinuate that people throwing shit or acting unruly towards the band was something exclusive to ACF. Matt Good crowds are full of dickheads... I still don't get why... but it's the trend.
Anyhow, that aside, musically it was probably the best Arts County ever.
Metric
slayed (and they even let me introduce them!).
K-OS
, who I'm not a huge fan of was also really impressive. His best crowd response was predictably for "Crabbuckit" but, I was more partial to the GZA/Genius homage after "B-Boy Stance." Matt Good's new band sounded great. Despite the projectile hang ups, they managed to get through two brand new songs (which, thankfully for my tastes, were more in the vein of his latest than of "Avalanche"). Also, Ryan Dahle's playing is much more Dave Genn-like (another good thing in my books). "Giant" sounded straight out of the 2000
Beautiful Midnight
tour lead guitar-wise.
Finally,
Pat Steward
is a really really nice guy.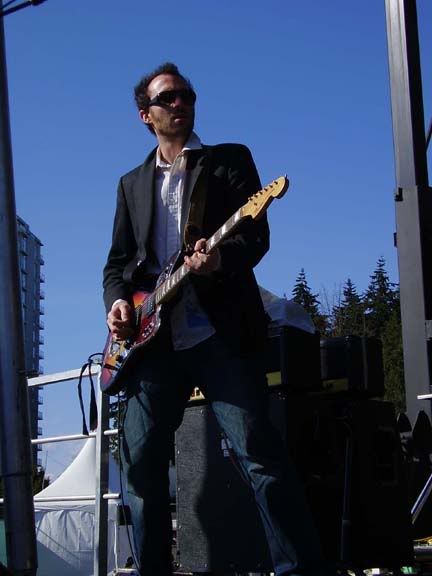 James Shaw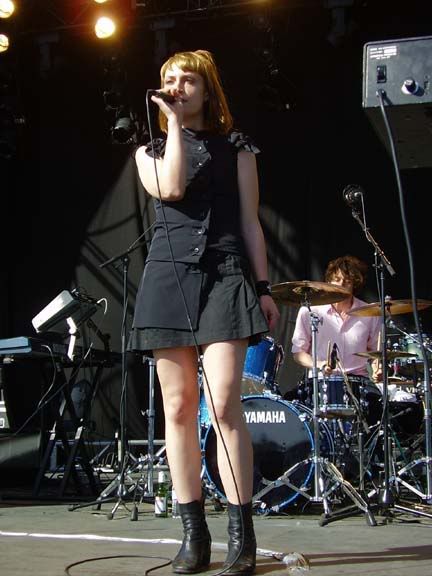 Emily Haines
Josh Winstead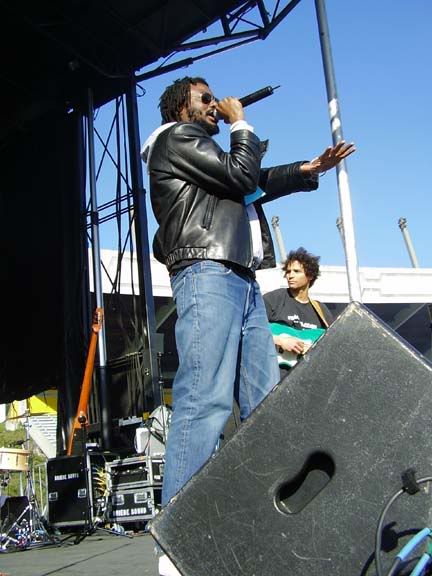 K-OS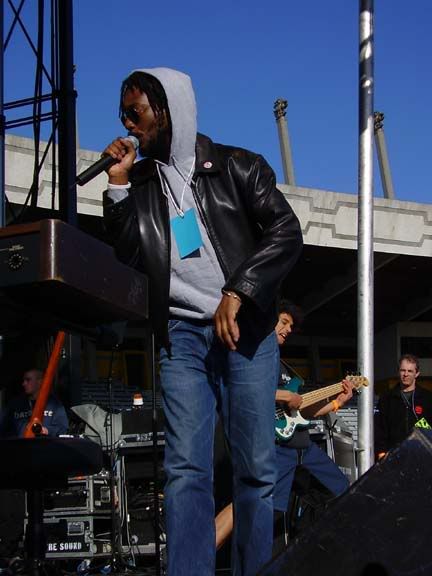 and again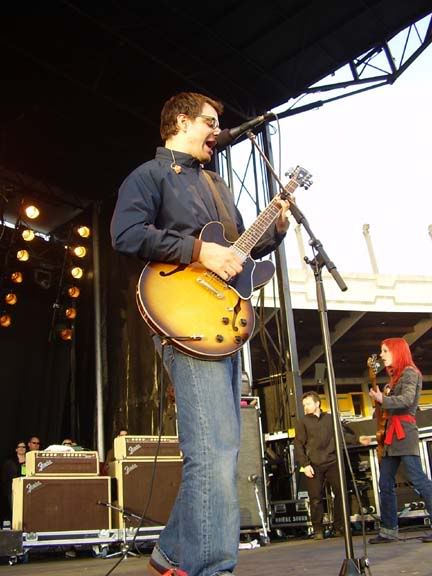 Matthew Good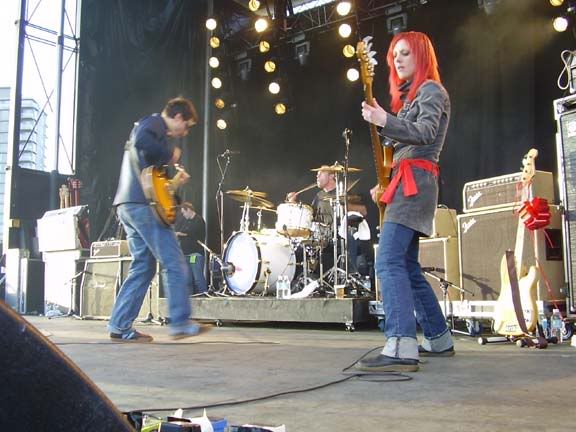 Matt and Meegee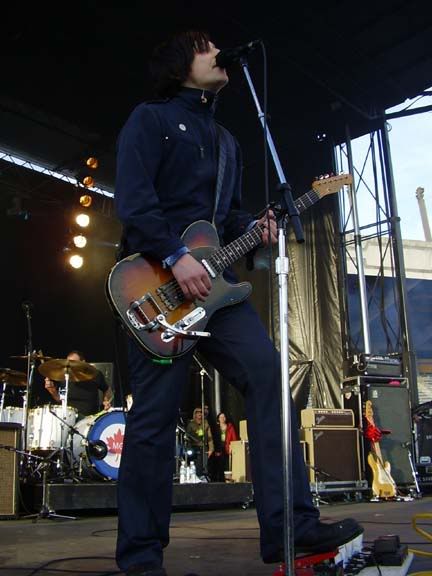 Ryan Dahle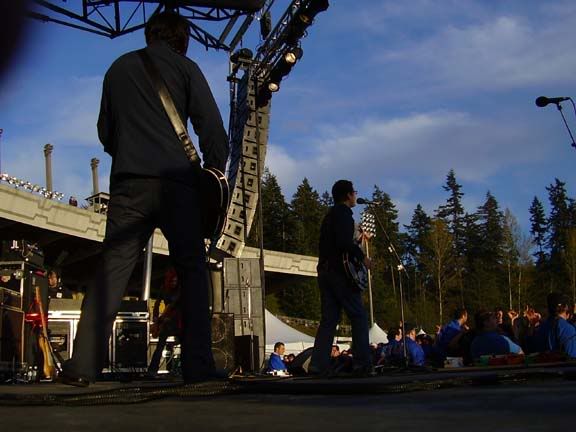 the view from backstage
now playing: Metric - the List
1 Comments:
It's true, the most violent moshpit I've ever seen was at a Matt Good show (although it was at the Calgary Stampede, so that may have had something to do with it). Also, I think it's hilarious that K-Os is wearing a Groupie pass in that picture.

-Trevor
By

Anonymous, at 5:35 p.m.