Saturday, May 19, 2007

wintering in brooklyn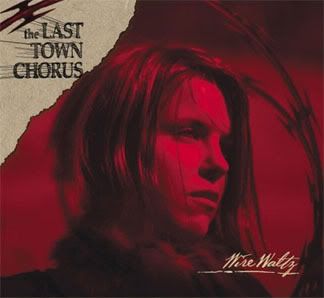 Promo Pile: Vol. 4
The Last Town Chorus
-
Wire Waltz
When you pop
Wire Waltz
into your computer, iTunes spits back that the appropriate genre is "folk." It's not completely off the mark. Megan Hickey's songs drip with the same slow moving molasses that flavours early Cowboy Junkies releases and her weapon of choice - a lap steel - certainly fits in with the traditional folk/country aesthetic. On the other hand, I have a hard time filing this along side my Jayhawks, Jolie Holland, or Gillian Welch records. Instead, it seems like it'd find a better home next to my Slowdive records.
While she can certainly wail in the traditional sense, more often the noises that Hickey coaxes out of her guitar are like the Americana version of the washes of sound that characterized the shoegaze movement. The comparison's helped along by the album's production as well. The vocals are drenched in reverb, giving them a Hope Sandoval-like quality.
The obvious attention grabber is a slow burning version of Bowie's "Modern Love," but the cover doesn't overshadow some of the stronger originals. The title track starts the album off on a strong point, but "It's Not Over" is my personal highlight. The lost love subject matter might be a bit overdone, but the theme's given a more sinister tone on the track, especially after the squeals of slide guitar fade out, and a ghostly nursery rhyme chant that plays out the coda.
download: The Last Town Chorus -
It's Not Over
now playing: Sloan - Deeper Than Beauty
Labels: promo pile, the last town chorus
2 Comments:
"Instead, it seems like it'd find a better home next to my Slowride records"

Do you mean Slowdive?
By

mike, at 10:47 p.m.
yes... it would not fit nicely next to my Foghat singles... if i had any Foghat singles.

thank you.
By

Quinn, at 10:52 p.m.