Monday, November 12, 2007

you've got to learn to love what you own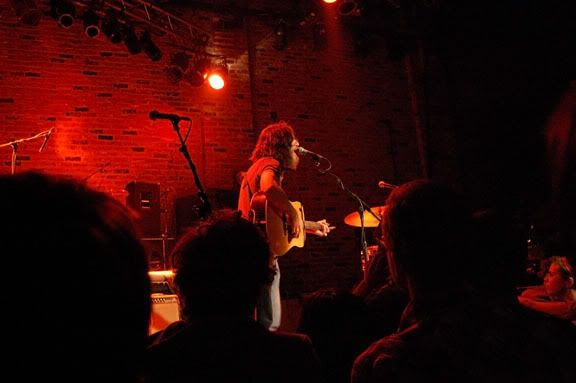 Scratch closed out their birthday celebrations on Saturday with a five (I think) band bill that featured a
Destroyer
headlining set.
I sauntered in rather late, but I caught a smidgen of
the Riff Randells
(who you will notice, still have a geocities page - for you young'ns, that's like old school MySpace), before catching all of
Pink Mountaintops
and Destroyer.
For the evening, Pink Mountaintops consisted of Steve McBean doing some solo numbers, including a sweet version of "Single Life," before being joined by Josh Wells for a few Jerk with a Bomb tunes.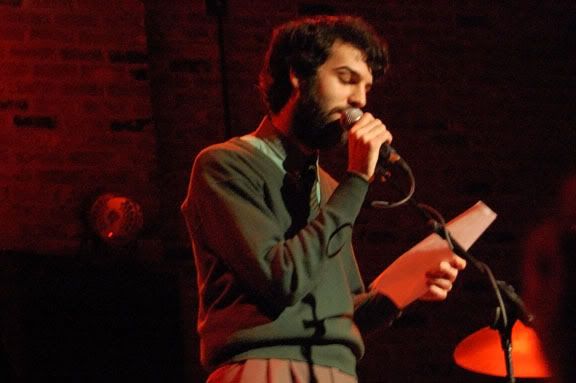 Between PM and Destroyer, this dude - billed as Hilarity, I think - came out and delivered a monologue detailing the trials and tribulations of 20 years of Scratch. People weren't really that into it, but it made it even funnier when the guy got to the tongue-in-cheek part about Scratch employees guiding the purchases of the ignorant masses.
Destroyer was represented by what Dan Bejar's apparently now calling the "definitive and permanent" line-up. They pulled heavily (almost entirely, in fact) from
This Night
for a somewhat brief set that also featured a couple new songs. The new ones were a nice treat, but I have to point to an epic and loud "Hey, Snow White" as the best part of the evening for me. Nic Bragg was on fire, and I'm even more disappointed that I opted not to take in his Guitar Festival performance last month. People were really chatty, but the band was really loud, thankfully. Bejar encored with "Don't Become the Thing You Hated," solo.
Great Lake Swimmers are no longer opening for Jose Gonzalez.
Attics and Cellars
take over warm up duties. (thanks Jeff)
Dan Deacon
is at Richard's on January 21st, proving that there will, in fact, be shows booked beyond December in this city... I was getting worried for a second there.
Mint Records continues their Xmas Party tradition, which I will quote them on, since I'm feeling lazy all of a sudden:
Friday December 14
@ The Railway Club
The Pack A.D.
Bella
Immaculate Machine
Young and Sexy
* but not in this order

Saturday December 15
@ The Railway Club
Vancougar
The Choir Practice
The Awkward Stage
Carolyn Mark
Ramblin' Ambassadors
* but not in this order

with DJ Bryce Dunn spinning tunes in the back lounge for both nights
Oh, and ODB, RIP.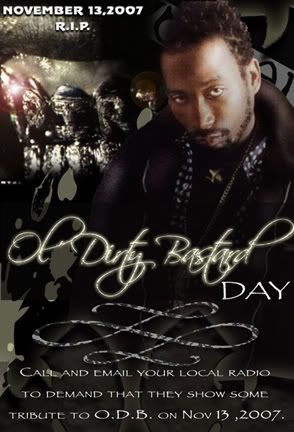 now playing: Emiliana Torrini - Sunny Road
Labels: destroyer, pink mountaintops, show announcements, show recaps
0 Comments: