Wednesday, June 11, 2008

darkness on the edge of gastown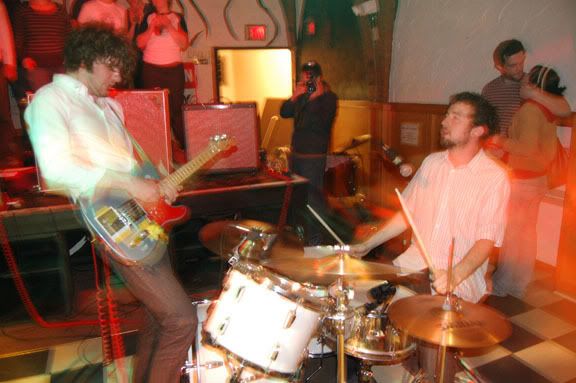 I hope you'll excuse my recapping the last night of
Music Waste
two days late, but I had to finish up some other writing and also recover from five nights of running around, fueled on beer and sketchy eats.
Words about Sunday will be short and sweet, since I mostly caught bands that I've praised here many a time.
Japandroids
were the first and only thing that brought me out to the Astoria during Music Waste (though I wanted to check out Mohawk Lodge before Crystal Castles got pushed back). They threw in a few new songs that I imagine will be on the LP they're recording next week(!) and also played on the floor for some reason. They were also loud. Really loud.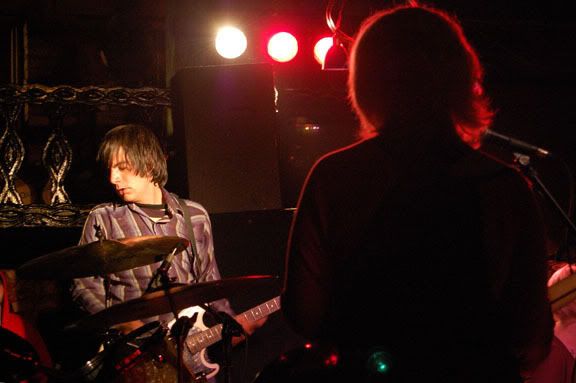 After Japandroids finished up, I bussed up to 340 for
Modern Creatures
. In case you were wondering, they're still pretty awesome.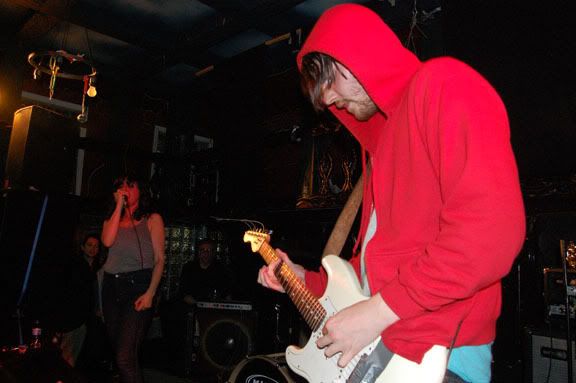 Mutators
had the honour of closing out Music Waste (the official part, anyhow). I think I flip flop every week, but for now, I'm going to go ahead and proclaim them my favourite live band in Vancouver (although Bison, JPNDRDS, the Clips, and Twin Crystals are up there).
Thanks to the dude who found my glasses on the ground after I got elbowed in the face during their set.
Annnnnnd...
A huge thanks to
Cam
and
Sarah
for once again organizing one my favourite local events of the year.
Speaking of Japandroids, they're at Pub 340 on August 13th with
Casy & Brian
and
Twin Crystals
. They play with Twin Crystals again on August 23rd at the Cobalt.
Shearing Pinx
and
Adjective
round out the bill.
Speaking of Modern Creatures, they're at 340 on June 30th with
Meth Teeth
.
Bad Moves
(who share a member with, but don't sound much like Gang Violence) are at the Astoria on June 21st for CD release show with
Dylan Thomas
,
Your Vancouver Vipers
, and
Animal Names
.
now playing: Cat Power - Say
Labels: japandroids, modern creatures, music waste, mutators, show announcements, show recaps
1 Comments:
I think Music Waste is such an amazing festival. It show cases the underground bands and I really do think they deserve all the praise they can get. Very talented musicians indeed.
By

Ronatron, at 10:37 p.m.