Friday, June 13, 2008

fuck vancouver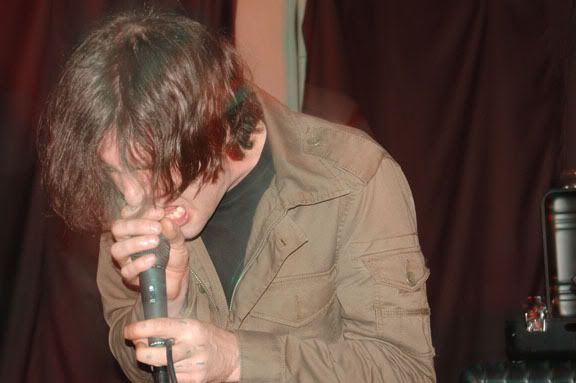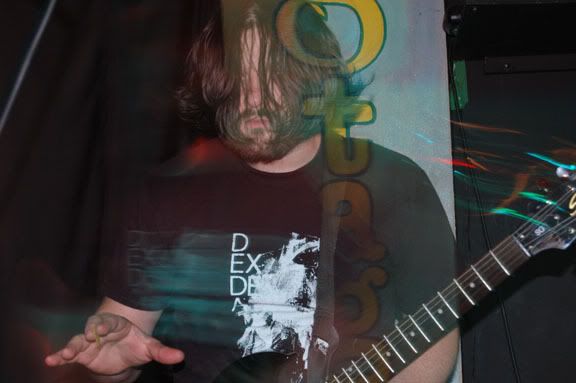 Lately, when the term "noise" has been thrown around by music websites/mags it's usually paired with names like HEALTH or No Age, which sort of makes you forget that while bands like that do like to bang and clatter, they're pretty tuneful for something called "noise." And while I like a little melody amidst the mayhem, I also love the fact that
Wolf Eyes
forgoes the former completely for the latter. It's the kind of sound that makes nagging parents exclaim, "that's not even music." And they're right, but there's absolutely nothing wrong with that.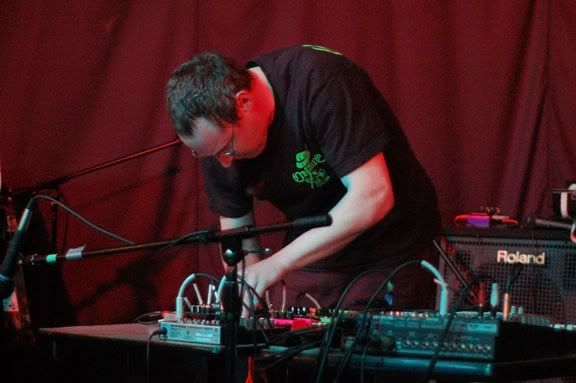 The Rita
was the first act that I caught (missed Sick Buildings). He created these heavy drones at a volume that made your chest shake and also kept it short and sweet... probably too short.
That was Wednesday. Last night I attempted to catch
the Jealous Girlfriends
.
I got to the Media Club at 10pm, since I can't remember when I two-band bill has started there before then, and since the rep from Last Gang said, "I can't seem them playing before 10pm."
But I only caught two songs. The first one was okay, though to be fair, I was under them impression that I'd walked in during the beginning of their set, and was in line for beer. The second song was about twice as intense (which was to be expected, since it was their last), noisy, and shoegazey at times. Good stuff.
Sea Wolf
headlined. At their best, they sort of sounded like the Shins, but without any harmonies. No offense Sea Wolf fans, but I bailed after about five songs.
Black Kids
are back at Richard's on October 11th. Hopefully the mix sounds a bit nicer, since they'll be headlining this time around.
And a bit of a correction via
Dustin
:
There will still be live music at the Astoria.
John Cougar
is now booking live acts on Fridays and while Dustin is in charge of getting DJs for Saturdays, he's aiming to have at least one live band play as well. Still shitty about MJ no longer working out of the room. And hopefully there's no hard feelings between these three, because they're all doing a ton for music in this city (and are all pretty great people as well).
I'm psyched for the ER tomorrow. Hopefully, you are too.
now playing: Women - Sag Harbor Bridge
Labels: astoria, lazy show recaps, sea wolf, show announcements, the jealous girlfriends, the rita, wolf eyes
1 Comments:
Vancouver sucks. All these fucking DJ assholes elaborate on and destroy every venue, space and idea in this City. So the rest of us have to abandon what we started and create new things for them to fuck up.
By

Anonymous, at 12:15 p.m.