Tuesday, December 16, 2008

slow hand of death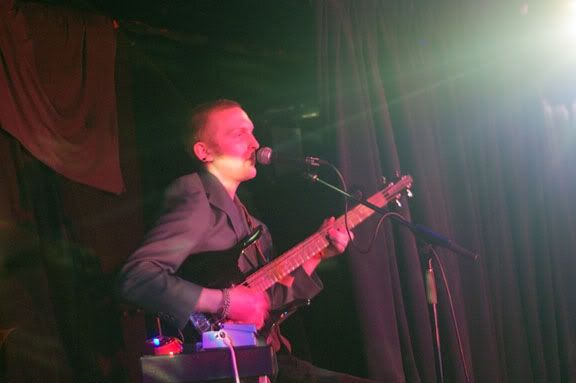 Thanks to everyone who came down to the Biltmore on Sunday. The band situation got a bit mixed up at the last minute, so apologies if you came down to see Edo play (his keyboard was stuck in Little Mountain Studios) or read the posters that said Gang Violence would be on the bill (posters went up and something came up for them). Thanks to the bands who played and everyone who brought stuff down to sell. And a big thanks to the Kitchen Coup for cooking up some amazing snacks. Also, a special thank you to
Jody Glenham
, who filled in for Edo and his MIA equipment at the last minute... and also Edo, who let me help out and did most of the real work.
And now for some catching up...
If you missed night one of the
Mint Records
Christmas party a few weeks ago, you can still catch
Andrew WK
's surprise performance
here
,
here
, and
here
.
My friend Gord did a great interview with
Women
for Narwhal Magazine. You can check that out
here
.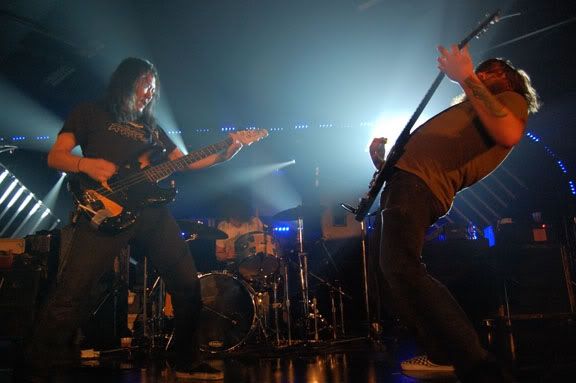 I wrote about Transmission over at
Chart
. Though if you want the short version, the locals really stole the show.
Bison
,
Ladyhawk
, and
Twin Crystals
were all amongst the best performances over three days.
Woodhands
were great as well.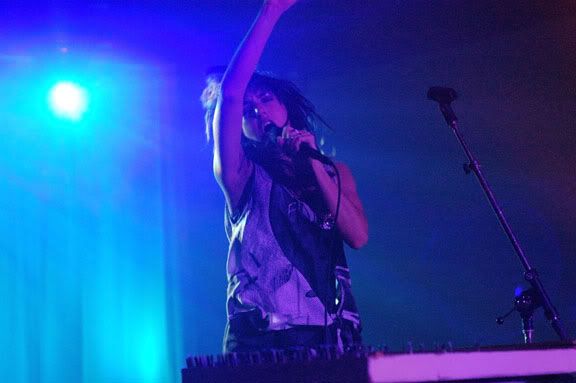 I was also pleasantly surprised by
Wildbirds & Peacedrums
. Pfork already gushed about them earlier this year. But if you didn't take their recommendation, you should really check them out (though the records don't do their live show justice).
Love & Mathematics
is at the Biltmore on December 17th.
Collapsing Opposites
, Aaron Read,
Stefana Fratila
,
Ben & Gorodetsky
, and the brilliantly named
Ghost Face Killers
are at Hoko's on the 18th.
Snailhouse
are at the Peanut Gallery on December 20th with
the Old Familiar
and
Brasstronaut
.
Terrorbird
plays Glory Days at the Biltmore on the 27th, replacing the Clips (who were originally announced on that date).
Speaking of Glory Days, despite the snow, it was pretty good on Saturday.
Gang Violence
were in their usual fine form.
Speaking of the Biltmore, they're hosting "Ice Cream Social vs. the ER" on NYE.
Defektors
,
Gang Violence
, and Juvie all perform and the Ice Cream Social DJs share the turntables with Justin (ex-Mutators, Sex Negatives, the closest thing the ER has to management). Tix are $15 in advance at Zulu, Scratch, Red Cat, and Beatstreet.
The Supersuckers
are at the Biltmore on January 2nd with
Carpenter
.
Wovenhand
is at the Biltmore on January 17th with
Silver Summit
and
Sinoia Caves
.
The Clipse
are at Richard's on January 21st.
Beach House
is at Richard's on January 25th.
The Murder City Devils
have their original line-up back together and they're at the Commodore on February 13th with
Past Lives
.
Kool Keith
is at Richard's on February 17th.
AC Newman
is at the Biltmore on February 20th with
Dent May & His Magnificent Ukelele
.
Antony & the Johnsons
do an all-ager at the Vogue on February 27th.
Hawksley Workman
is at the Commodore the same night with
Chad VanGaalen
.
Turbonegro
is at the Commodore on April 14th.
Cold War Kids
are at the Commodore on April 21st.
And
the Weakerthans
are at the Ballroom with
the Cons
on May 1st and 2nd.
Labels: a fine mist, bison, jody glenham, ladyhawk, lazy show recaps, megacity, show announcements, twin crystals, wildbirds and peacedrums, woodhands, zombie pistolero
6 Comments:
I loooove love love cold war kids <3
"Justin (ex-Mutators)"

ex? huh?
By

Anonymous, at 11:19 a.m.
broke up... though apparently already got together again for a one off house show. So maybe the "ex" part can be removed soon. Hopefully.
By

Quinn, at 11:22 a.m.
maybe the ex stands for EXTREME!!!
Simian Mobile Disco @ Commodore March 12. I'm stoked. :D
It's actually Juvenile Hall...we've also got a myspace...so you can link us!

http://www.myspace.com/juvenilehall
By

Skid, at 10:34 a.m.