Monday, April 11, 2005

banking on a myth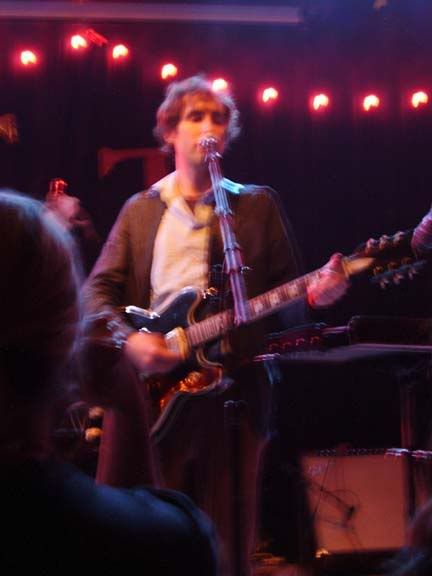 Drove down to Seattle to see
Andrew Bird
last night. For those of you who know nothing of him, I suggest picking up his latest
Andrew Bird and the Mysterious Production of Eggs
. Or, if he happens to be coming to your town, you
must
go see him. Utilizing the same delay pedal that
Feist
and
TV on the Radio
employ to harmonize with themselves live, Bird loops multiple violin and guitar tracks in order to play his lush chamber pop live. It wasn't uncommon for to hear 4 or 5 violin parts (some bowed, some picked (pizicatto?), guitar, xylophone, vocals, and Andrew's pitch perfect whistling on one song. Joined by Kevil O'Donnell on drums (who would often drum with one hand while playing keyboard with the other), he ran through most of his latest album, as well as the odd unreleased cut, as well as a healthy number of offerings from previous release
Weather Systems
.
My digital is about as effective as a pinhole camera in dim stage light... but here are a couple more fuzzy shots.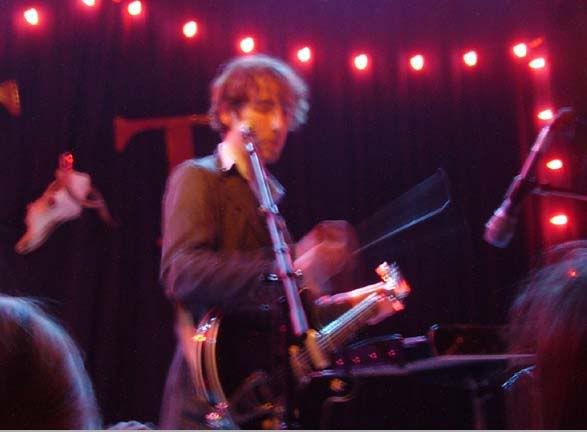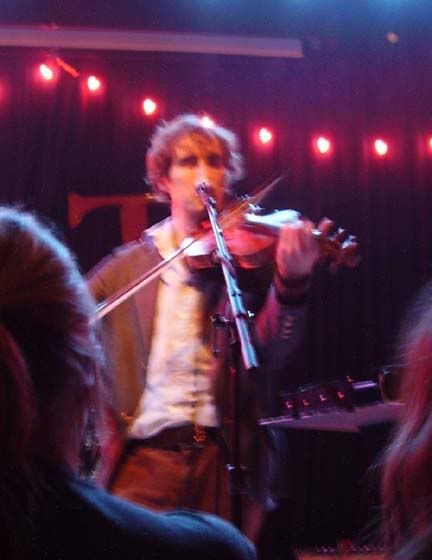 In show news...
Out Hud
play the Media Club June 11th. It's an early show, tix on sale at Scratch/Zulu/Noize/Ditch (in Victoria).
Built to Spill
play the Commodore June 18th. Tix at the same places, and also ticketmaster, if you must.
Oasis
return to Vancouver for the first time in ages on September 8th at GM Place. Tickets on sale this Saturday at 10am from ticketmaster. Jet (ugh) and Kasabian (ugh) are in tow. Even though they haven't put out anything really good since
the Masterplan
, I will fully admit that I'm psyched.
Finally,
Spoon
tix are on sale this Thursday, or for you internet savvy folk, there is a Wednesday presale.
now playing: Idlewild - I Want to be a Writer
2 Comments:
The proper term is "plucked" ... the process of plucking is pizicato.

(This might be all that's left from my years of violin training.)
hey quinn,

nice blog.

also, would you be so kind as to tell me more about this internet presale?

thanks,

andrea
aekim at sfu dot ca
By

Anonymous, at 11:17 p.m.