Friday, August 10, 2007

kissability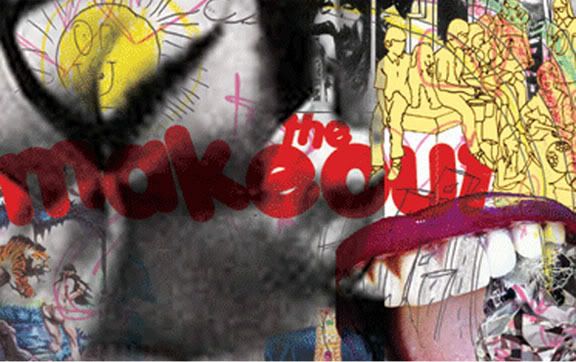 I was going to comment about how incredibly ignorant and somewhat contradictory
this blog entry
was (the part about "the scene" not the Yesterdais), but it seems like
Cam
has it covered. Instead, I'll talk about something fun. That thing is
the Makeout
.
It's been evident to me for awhile, and I'm sure it's already evident to many of you, that the Unicorn's Wednesday has got to be the best weekly in the city right now (at least as far as DJ nights go). The other ones all have their charms. Ice Cream Social has the best music (soul/girl group/doo wop). Salbourg has the city's tightest DJ (Devro). 1/2 Alive is the biggest spectacle... etc... etc. But the Makeout has the one thing that all the other weekly club nights lack: diversity. Yeah, those other nights have guests and special events to freshen things up from time to time, but the Makeout rotates themes
every
single week... and everyone knows the best parties are theme parties.
Next week they're dropping oldies all night for a "parents party." I think that's one of the last places I'd want to bring my mom, but kudos to you if you bring yours (or your dad). The music will, undoubtedly, be killer though.
Speaking of theme parties at the Unicorn,
Only's
having a fundraiser there for the Vic Square Block Party on August 23rd. It's a
Yacht Rock
party. I hope they can convince
this guy
to show up to cover Loggins & Mesina live. If Hall & Oates ain't your thing, you can still donate the old fashioned way right
here
. They need a sizable chunk of extra change this year due the City strike forcing them to rent things like a power source and washrooms.
Mint
is throwing an evening of acoustic music by "Friends of Mint at the Main." Cloudspitter, Shane from
the Awkward Stage
,
Veda Hille
, Paul and Lucy from
Young and Sexy
, and
David P Smith
will kick it MTV Unplugged style on August 16th.
That Ludivico Treament w/
Sex Party
show on Sunday is actually sexier (I guess) than I had originally thought.
Sex Attack
are also on the bill, along with the
Barbizon School Painters
.
I threw this together for the iPod Battle last Saturday, but we never played it. It actually needs a bit of work on the back half, but I'll never get around to it, I'm sure.
download: Rick Ross vs Justice -
Hustlin' (FBS Stressed Out Edit)
And finally, congrats to Luke, who wins the
Catchdubs Fader/Subaru Mix CD
. In his own words, "I rock because I live in Arizona...and I still read your blog (right between Pitchfork and i (heart) music)!"
I'm not sure if that, indeed, does make him rock or not, but I'm flattered. Honourable mention goes out to Sean Orr for the best answer: "I rock because you told me I do." It's true. I did.
Thanks to everyone who entered and to
the Fader
for hooking up the prize.
I've got something a little more local to giveaway in a week or so.
now playing: Public Enemy - By the Time I Get to Arizona
Labels: show announcements, themakeout
4 Comments:
*wondering what constitutes "oldies" to you crazy kids*
funny, I took out some Public Enemy yesterday and was thinking how great By the Time I Get to Arizona was.
By

Leaf, at 11:11 a.m.
The dj's at the makeout are cute, but are dangerously bad mixers
By

Anonymous, at 1:26 p.m.
"...right between Pitchfork and i (heart) music)!"

That's a pretty sizeable gap, that is.